How Volkswagen SouthTowne is helping customers financially right now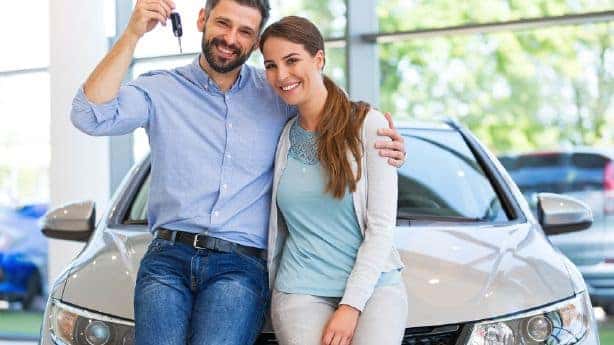 As Utahns hunker down in an effort to flatten the curve of the pandemic COVID-19, there are many programs and relief efforts in place to help people get through this unnerving and difficult time. From curbside delivery at restaurants to small business loans, Americans have pulled together.
Automotive manufacturers have also taken a huge step in this endeavor. In Utah, dealerships are considered essential services because people, especially those first responders such as grocers, pharmacists, doctors, and other public service workers, still need to go out and get supplies and go to their job — safely and reliably.
Wanting to be in compliance with health restrictions, dealerships are offering personalized service and sales appointments to comply with social distancing and keep Utahns healthy. Volkswagen SouthTowne, for example, offers virtual walkarounds of vehicles you are interested in and home visits where a client advisor will bring a sanitized vehicle to your residence for a test drive. If you have to visit the dealership, you can rest assured they are not taking shortcuts with their sanitization efforts.
Even with health precautions, dealerships recognize the extreme financial burden many Utahns might be facing right now. In just three weeks, over 22 million U.S workers have filed for unemployment insurance — nearly 13% of Americans — making this period the worst economic situation since the Great Depression, claims the Washington Post. Fortunately, Volkswagen SouthTowne has a relieving financial special for those who need a new or used car right now.
For all new car purchases, as part of their payment relief sale, Volkswagen SouthTowne is offering zero dollars down, zero percent interest for 72 months, and no payments required for six months, on approved credit. They also have amazing deals on used cars right now, including 0% interest for 60 months, and no payments required for four months, on approved credit. So if you need to upgrade your car, even during a pandemic, now is the time to do so.
"We know our community is being impacted," said Jeff Davis, director of operations for Volkswagen SouthTowne, "We want to help them in a meaningful way during this time of need."
If you purchase a vehicle between April 15th – June 15th 2020 at Volkswagen SouthTowne through VCI, Volkswagen will provide up to six payments who get involuntarily unemployed due to economic reasons, including, but not limited to, lockouts, individual and mass layoffs, business failure or bankruptcy, or COVID-19.
"No other manufacturer is doing anything close to this," says Davis. "The Volkswagen Pledge is something I am extremely proud of and so happy that we can help our customers during these uncertain times."
For details on the Volkswagen Pledge visit VWSouthTowne.com or get details today from one of our friendly client advisors.
While right now might not seem like the time to buy a new or used car, it actually might be the best time to make such a purchase. Not only can you take advantage of such great financing deals, but you can do most of it right from the couch in your living room. You can browse their inventory of new and used cars online, so you and your family can decide on a vehicle that's right for you — on your own time. They not only have Volkswagen cars (in their used inventory), but many others as well. You can narrow your search based on the make, model and price point you want to see.
If you find a vehicle you want, you can chat, text or call and learn more about the car and how you can safely test drive it.
With great financing options for new and used cars, and a catered car-buying experienced, like virtual walkarounds, home visits, online payment calculators, online finance applications, online trade offers, and a sanitized service department experience, Volkswagen SouthTowne has your back. They have made it their mission to offer payment relief and make it as easy and safe as possible to get into a vehicle during these uncertain times. Learn more about their financing specials on their website.
View original KSL story here: