Volkswagen SouthTowne Helps Utah Schools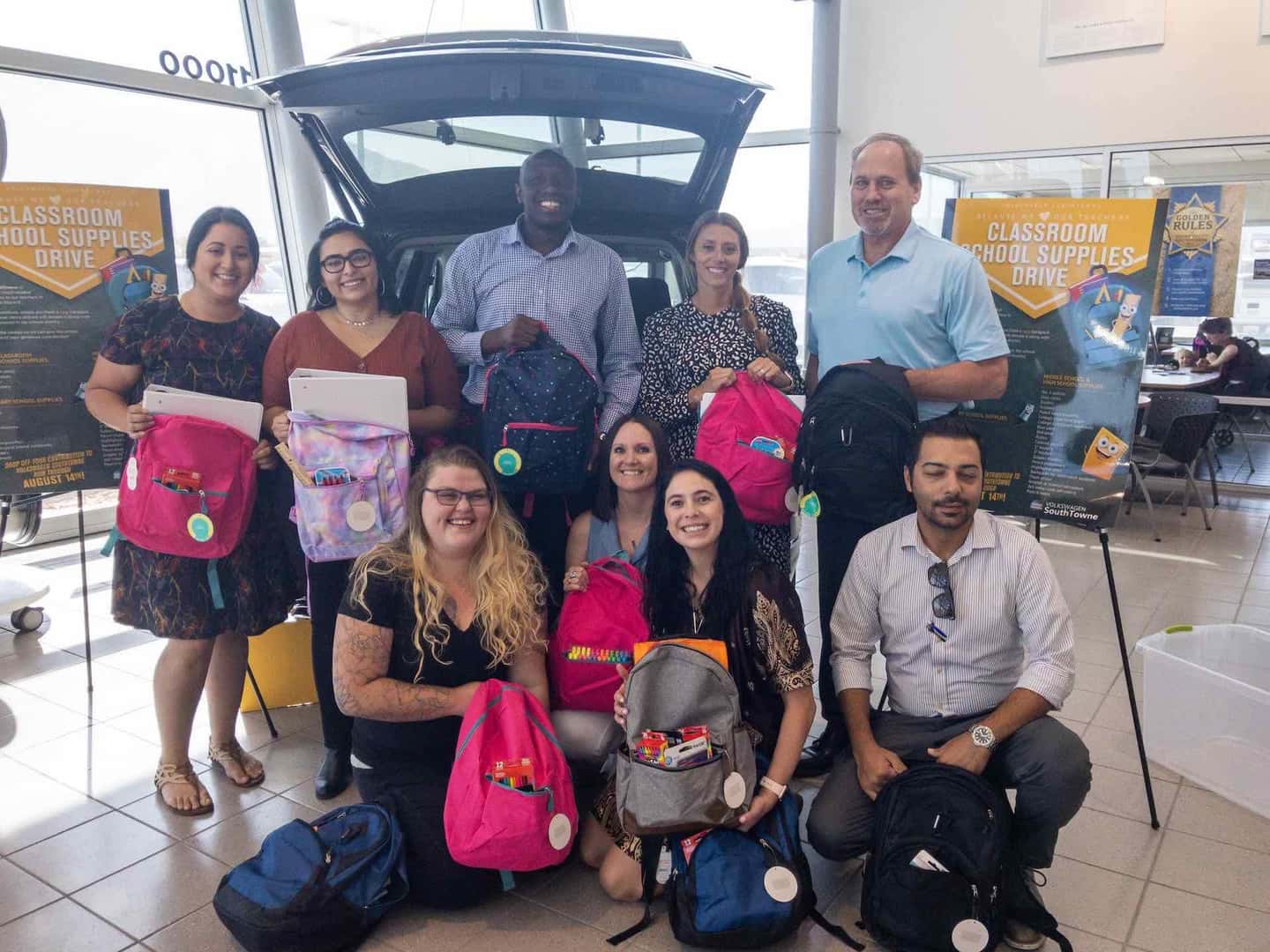 It's back to school time in Utah! While shopping for new clothes, backpacks and other school supplies is an annual ritual for many Utah families, there are other Utah children who struggle to have the basic necessities to start the new school year, which takes the fun out of learning.
To help Utah schoolchildren, Volkswagen SouthTowne has collected backpacks and supplies. While the drive officially ended Aug. 14, you can still drop off supplies at Volkswagen SouthTowne and they'll make sure they get to local schools.
Another way you can help
While clothes, backpacks, pens and notebooks are certainly useful, another critical component to your child's education is severely underserved: the teachers.
If you ever took those personalized nametags, motivational posters and other classroom decorations for granted, here's a startling statistic: according to a survey conducted by the National Center for Education Statistics, 94% of public school teachers in the United States spend their own money on classroom supplies. In Utah, the average amount of money spent out of pocket by teachers was $433.
Drive a car and help a school
Showing your gratitude and appreciation for these people who spend countless hours educating, mentoring, prepping and grading doesn't have to be time-consuming or expensive; in fact, it can even be as simple and fun as test driving a car.
Volkswagen SouthTowne offers donor cards for classroom projects in your area
If you're looking for a truly unique, fun and easy way to support your local schools and teachers, the only thing you'll need from your wallet is a driver's license.
This summer, Volkswagen SouthTowne is teaming up with DonorsChoose.org to support teachers and students across the country. When you visit the dealership during the Drive Bigger Event, you can receive a donation card to DonorsChoose.org, where you can select and help fund a classroom project that inspires you.
Teachers across America use DonorsChoose.org to request resources that their students need, and donors support them through donations of all sizes. DonorsChoose.org is the leading platform for giving to public schools and has brought more than 1.4 million classroom dreams to life so far.
With more than 1,300 classroom projects in Utah listed on DonorsChoose.org, the only difficulty will be deciding which ones to pick. Your donation could go toward purchasing art supplies, books, computers and other classroom necessities, or you could help raise funds for field trips and classroom visitors.
Whatever you choose and whomever you help, rest assured that even a small contribution makes a big difference.
Drive something bigger than yourself
As you make your final preparations for the start of a new school year, consider what a few extra dollars might mean to a classroom in need. Because Volkswagen believes "when we drive something bigger than ourselves, we lift entire communities."
Volkswagen SouthTowne is passionate about helping you discover a vehicle that you'll love for years into the future. Visit Volkswagen SouthTowne today to learn more, and drive something bigger than yourself.