Volkswagen Dealer Provo UT
Named one of the happiest cities in the United States by National Geographic, Provo, UT, is a city brimming with incredible outdoor recreation opportunities. The city is surrounded by both the Wasatch Front Mountains and Utah Lake, offering plenty of opportunities for fishing, rafting, hiking, and more. Wherever you plan to adventure in the area, you'll need a great car to get you there. Thankfully, you can find one at the Volkswagen dealer near Provo, at Volkswagen SouthTowne.
Adventure in Provo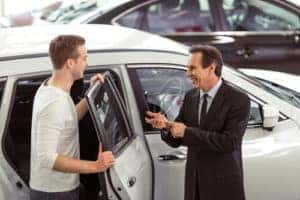 For the best hiking that Provo has to offer, check out the U Trail. This steep trail up Y mountain will provide you with a rewarding view over Provo and Utah Lake once you make your way to the top, which lies at a 980-foot elevation. At the top, you'll find the giant Y, the largest collegiate symbol in the US, which stands an impressive 380 feet high, and is lit up for special BYU gamedays and activities.
Take a weekend afternoon to head to Provo River for some exciting rafting, either guided or unguided. Swift water and moderate rapids bring thrill to your ride down the river, which is nestled into the beautiful Provo Canyon for a gorgeous scenic experience.
Volkswagen near Provo UT
Whether you're looking for a simple sedan like the ever-popular Jetta, or a capable SUV like the Tiguan, there's a variety of options on our lot. Find it by taking a trip to our showroom at our dealership near Provo, or check out our Volkswagen inventory listings on our website. You can browse our selections by using our helpful filters to narrow in on the models best suited to your needs by choosing the price, engine power, and mileage that you'd like your car to have.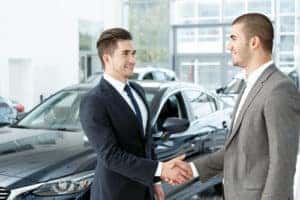 Once you find a few models that you'd like to learn more about, let us know, and we'll help you set up a test drive. You'll be able to get behind the wheel for yourself and see what the car can do for you. Pay attention to important factors such as how comfortable your seat is and how easy it is to maneuver the vehicle.
Service Center at the Volkswagen Dealer near Provo UT
Even after you've driven your car home with you, you can always come back and visit us to get the service or repairs that your car may need throughout its life. Our team of talented technicians can help you keep your car in like-new condition for years into the future. They'll provide you with the oil changes, tire rotations, and even complex engine repairs that your car needs.
Visit Your Provo VW Dealership Today!
If you're ready to begin your search for a car that you'll love, head to Volkswagen SouthTowne to get started. Our team will help you navigate the process of purchasing a new car, from the research process to the first drive home. Contact us today to schedule a test drive or to ask any questions that you may have. We can't wait to help you find the car of your dreams!
Just bought a 2019 Jetta R line from Southtowne VW awesome experience. Answered all my questions. Highly recommend them!!! Looking forward to a many years of happy farfugnuven!!
David is an excellent seller. He is very kind, patient and always willing to offer a good negotiation thinking about favoring the needs of the client with a very good attitude ... I am very happy thanks a lot for your patience
Branden and Eric were great! They answered all of my questions, and help me find the car I needed. I also appreciated that they helped finalize the deal after normal hours. They went above and beyond my expectations.
My daughter totaled her car and was in a panic as too what she would do for a car with less than stellar credit. Mike Stidom and Tom Maxwell where patient and amazing, helping my daughter get into a good safe reliable car in a price range that worked for her getting a little creative with me as a co-signer. Scott Maxwell in financing was quick and helpful with a few small recommendations like gap insurance. Thank you gentlemen for your time and diligence.
Fabulous dealership! True to their word, they were extremely helpful in our situation with our trade in. They were very clear and explained the entire process to us. Would gladly refer them to everyone I know!
I will definitely be sending people here to get a car. Daniel and Zac helped me so much finically by getting me into this new car. Thank you both once again
My husband and I purchased a 2018 Nissan Rogue from VW Southtowne. David Alvarado was our salesman and provided us with a no-pressure buying experience! We got the car we wanted at the price we wanted to pay with no games, no hassle, no pressure! I am happy to recommend David Alvarado and VW Southtowne to anyone looking to buy a new or used vehicle! It was a great experience and I have previously HATED car shopping! David changed the experience for us and we are very happy with our "new" car and the process of buying it! Thanks, David! Jeri ...
Charles and Daniel did a great job in helping us get a car that works for our family. Thanks guys!
I was in the market for a 2018 Nissan Rogue and found one at VW Southtowne. We met a very nice salesman, David Alverado, who made our car buying experience fast and no pressure, ever! We got the car we wanted at the price we wanted to pay! Everyone was friendly and helpful without making us feel we had to buy but they let us know they appreciated our business! I can recommend David Alverado as a very knowledgeable salesman in all makes and models of cars. VW Southtowne sells more than VW's; their used car lot was loaded with all ...
Leave Us A Review