Used Car Dealership Salt Lake City, UT

The sumptuous outdoor vistas, historical locations, and exciting terrains of Salt Lake City, UT, await your family's next road trip adventure. And at Volkswagen SouthTowne, your local used car dealership near Salt Lake City, UT, we want to ensure that you're suited up with a vehicle that can handle anything thrown its way during your journey.
That's why we've stocked our cutting-edge showroom in a vast collection of dependable, pre-owned automobiles. With our wide variety of trustworthy sedans, SUVs, and any other type of automobile, you'll quickly locate the ride that's ideal for your lifestyle.
Used Cars for Sale Salt Lake City, UT
Once you've started your search for the ideal used car, it's essential to locate a dealership that's equipped with a large selection of used cars for sale. That way, you can easily find the vehicle that fits your family's way of life. Well, that's precisely what you'll notice when you walk through the doors of our showroom.
From our agile coupes to our tough trucks, and any other kind of pre-owned vehicle you can imagine, we're armed with the selection you need to choose the right automobile for your family.
In addition, our knowledgeable professionals come with insight into the standard and optional technologies included in your favorite ride. Thanks to their expertise, you'll adorn the interior of your used vehicle with the latest gadgets and features you've been wanting most.
Car Financing near Salt Lake City, UT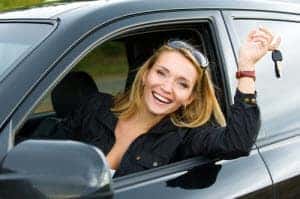 To make your used car buying experience even more enjoyable, we've designed a collection of convenient tools that allow you to learn more about your financing abilities from your own home.
With these devices, you can watch your kids or keep up with your work while checking on some of your purchasing options. Some of the handy resources that you're free to utilize are:
Value Your Trade: This informative tool presents you with the approximate worth of your current vehicle after you enter a few details about its age, make, model, condition, and more.
Payment Calculator: Ready to find out more about the monthly payments on your pre-owned automobile? Simply fill out this form with some information, and you'll be provided with an estimate.
Financing Application: By filling out our financing application, you'll discover more about your purchasing opportunities without walking out of your front door. Once you send us your form through the secure portal, we'll contact you to discuss more about your abilities.
Trusted Salt Lake City Auto Repair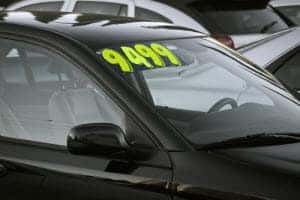 Now that you've leased or financed your pre-owned vehicle, it's time to get some know-how on keeping it in the best shape possible for years to come. Luckily, we've furnished our Salt Lake City, UT, used car dealership with a state-of-the-art service center and a squad of skilled mechanics.
Whether you're in need of some basic maintenance, an unexpected repair, or any other type of service, our highly-trained technicians will go above and beyond to preserve the health of your automobile.
If you can't remember the last time your car received an inspection, don't hesitate to reserve your appointment using our Schedule Service tool.
Visit Our Used Car Dealer Salt Lake City, UT!
At Volkswagen SouthTowne, we're committed to providing you with a reliable used car that'll keep you moving along your journey to Salt Lake City, UT.
So, no matter if you're planning to explore the astonishing views at Big Cottonwood Canyon or view the fascinating wildlife exhibits at the Natural History Museum of Utah, our vehicles will effortlessly carry you to any destination.
Why wait around and miss out on your chance to score a capable automobile? Stop by our showroom or schedule your test drive today!
Loved my visit. Wasn't planning on leaving with a car but I ended up with a low mileage vehicle and a happy smile. Thanks so much Dillon for helping me out.
Working with Sorush to purchase our new Atlas was a great experience. He is very knowledgeable and worked hard to make sure our vehicle had everything we needed after a fair price
Great dealership, really well organized! My salesman E.B was a breath of fresh air! He wanted to get to know me and what kind of car I truly wanted. My salesman E.B made car buying understandable and enjoyable.
This is the second car that my family has purchased from VW Southtowne. We had the pleasure of working with Mike Stidom and Travis Ching both times. I would recommend this place and these two gentleman to anybody. No pressure and got they got us exactly what we wanted.
Daniel, Dillon and Mike were super helpful. picked my car and was In and out super quick. Best service I have ever had. Thank you so much!
Travis Ching and Carly Bartosiewicz were great to work with! Both worked with me to find a vehicle that fit my criteria and get me out the door in a timely fashion. Initially, they didn't have what I was looking for, but Carly worked to find that diamond in the rough. I'd highly recommend working with either professional.
Travis Ching and Carly Bartosiewicz were great to work with! Both worked with me to find a vehicle that fit my criteria and get me out the door in a timely fashion. Initially, they didn't have what I was looking for, but Carly worked to find that diamond in the rough. I'd highly recommend working with either professional.
Mike has sold us 2 cars and has always been very honest, polite and knowledgeable. He works for the best deal and is very patient. Love the no pressure, confident help! Travis listened to what we wanted and made the deal. Appreciated his willingness to work with us and make sure we were comfortable with the end result.
After having an unfriendly experience at a GMC dealership we switched gears and decided on a 2019 SEL Premium Atlas. Some internet searching led us to SouthTowne VW in Jordan, UT (a 5 hour drive from our house). We called and got Mike Stidom on the phone. Let me say, you want to work with this guy! He got everything set up remotely to include financing. We rolled into town on a Saturday morning, car was ready to go - finance was ready. Well.... I changed my mind and wanted a different car. No problem! Mike Stidom brought several other cars around for me. Meanwhile, my 3 and 4 year old were happily eating snacks and watching a movie in the excellent kid area. I ended up with the perfect Atlas and before we left, Mike taught me all the new features of my SUV. Such a positive car buying experience. Everyone at Southtowne was great, but ask for Mike S. for sure!
Leave Us A Review