Certified Pre-Owned Volkswagen Draper UT
Regardless if you're a daring, outdoor adventurer, or a parent looking for a fun destination for your kids, you'll find all the excitement you need in Draper, UT. And, at Volkswagen SouthTowne near Draper, UT, we're ready to suit you up with a dependable, certified pre-owned Volkswagen that's suited to your unique personality.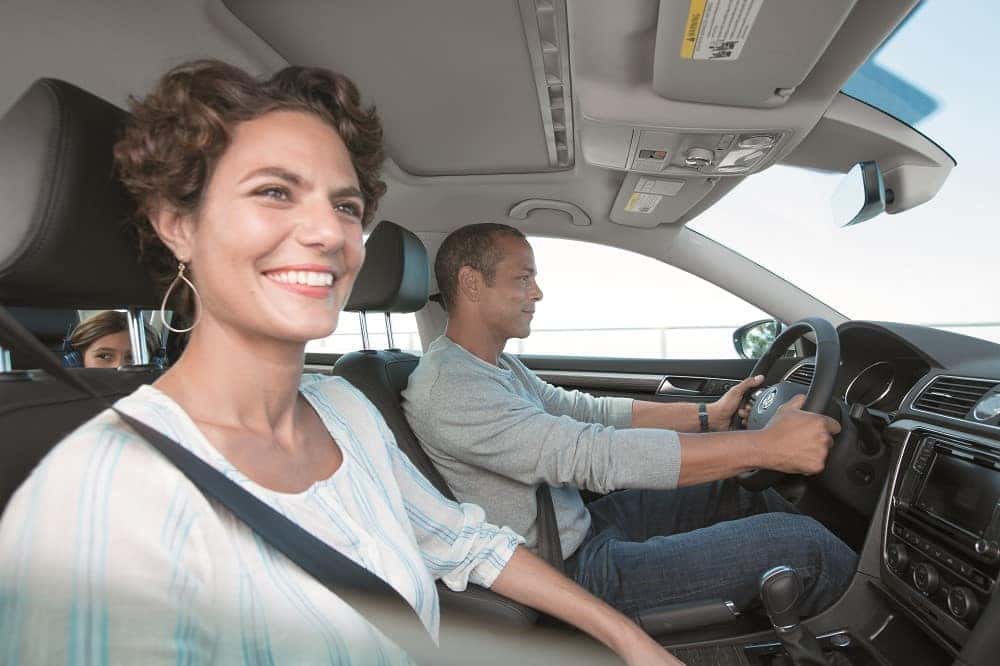 Thanks to our commitment to trustworthy vehicles and our large selection, you'll quickly locate the ride that perfectly aligns with your family's lifestyle and daily activities. That way, you'll be equipped with a certified pre-owned Volkswagen automobile that has the cargo space, technology, and safety you want most.
Choosing Your Certified Pre-Owned Volkswagen
When it comes to your search for the right vehicle, there's nothing more important than walking into a dealership that's stocked with lots of options. By doing so, you'll ensure that you can more effectively identify the certified pre-owned VW that's best for your needs.
Well, that's exactly why our showroom comes with a vast inventory of CPO Volkswagen cars, all which offer up the peace-of-mind of a multi-point inspection and available warranties.
With these extra assurances, you can feel confident that your VW Jetta, VW Passat, or any of our other models will provide you with plenty of stability for your journey to Loveland Living Planet Aquarium or Cowabunga Bay.
And, just like any of the VW vehicles in our lineup, you're welcome to customize the cabin to include the gadgets that'll make your commutes even more convenient.
All you have to do is ask our sales associates about the optional features and packages that accompany your favorite model. From there, you'll adorn the interior with that responsive touchscreen or those active safety technologies that you've been dreaming of.
Benefits of Volkswagen Certified Pre-Owned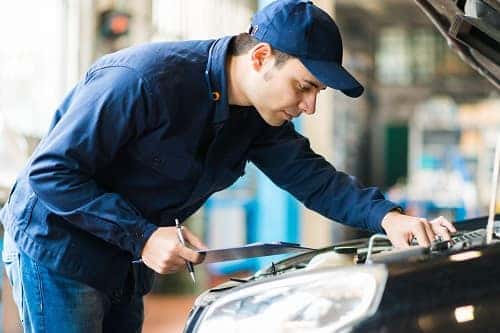 Of course, you can't forget about all the perks that come with selecting a vehicle that's been thoroughly analyzed and cared for by the specialists at our dealership. Let's take a look:
100+ Point Inspection: To ensure that you can rely on every inch of our CPO Volkswagen cars, we perform a comprehensive review of the most critical parts of each automobile—from the engine to the transmission to the brakes, and everything in between.
CARFAX Vehicle History Report™: In addition to the inspection, you'll receive a record of your vehicle's previous life in the form of your CARFAX Vehicle History Report™. This review provides you with information about your car's past owner(s), prior accidents, and more. With this report, you'll be able to better determine which certified pre-owned Volkswagen is right for you.
Volkswagen CPO Financing
Once you've finally decided upon the Volkswagen certified pre-owned automobile that'll effortlessly carry your loved ones along the road, you're ready to learn more about your purchasing options.
Luckily, our team of financing experts is here to guide you through every step of the process, no matter if you want to lease or buy your certified pre-owned car.
To get started before you stop by our dealership for your first visit, simply apply for pre-approval online. After our staff has reviewed your application, they'll contact you to speak more about your opportunities.
Find Your Certified Pre-Owned VW near Draper UT!
At Volkswagen SouthTowne, we want to help you make the most of your next jaunt through Draper, UT, by arming you with the capability and performance of a certified pre-owned Volkswagen.
So, if you're looking for an automobile that won't hesitate to handle anything you encounter on the highway, search no further than our dealership. Ready to discover more about what our CPO models have to offer? Stop by our showroom or schedule your test drive today!
Just bought a 2019 Jetta R line from Southtowne VW awesome experience. Answered all my questions. Highly recommend them!!! Looking forward to a many years of happy farfugnuven!!
David is an excellent seller. He is very kind, patient and always willing to offer a good negotiation thinking about favoring the needs of the client with a very good attitude ... I am very happy thanks a lot for your patience
Branden and Eric were great! They answered all of my questions, and help me find the car I needed. I also appreciated that they helped finalize the deal after normal hours. They went above and beyond my expectations.
My daughter totaled her car and was in a panic as too what she would do for a car with less than stellar credit. Mike Stidom and Tom Maxwell where patient and amazing, helping my daughter get into a good safe reliable car in a price range that worked for her getting a little creative with me as a co-signer. Scott Maxwell in financing was quick and helpful with a few small recommendations like gap insurance. Thank you gentlemen for your time and diligence.
Fabulous dealership! True to their word, they were extremely helpful in our situation with our trade in. They were very clear and explained the entire process to us. Would gladly refer them to everyone I know!
I will definitely be sending people here to get a car. Daniel and Zac helped me so much finically by getting me into this new car. Thank you both once again
My husband and I purchased a 2018 Nissan Rogue from VW Southtowne. David Alvarado was our salesman and provided us with a no-pressure buying experience! We got the car we wanted at the price we wanted to pay with no games, no hassle, no pressure! I am happy to recommend David Alvarado and VW Southtowne to anyone looking to buy a new or used vehicle! It was a great experience and I have previously HATED car shopping! David changed the experience for us and we are very happy with our "new" car and the process of buying it! Thanks, David! Jeri ...
Charles and Daniel did a great job in helping us get a car that works for our family. Thanks guys!
I was in the market for a 2018 Nissan Rogue and found one at VW Southtowne. We met a very nice salesman, David Alverado, who made our car buying experience fast and no pressure, ever! We got the car we wanted at the price we wanted to pay! Everyone was friendly and helpful without making us feel we had to buy but they let us know they appreciated our business! I can recommend David Alverado as a very knowledgeable salesman in all makes and models of cars. VW Southtowne sells more than VW's; their used car lot was loaded with all ...
Leave Us A Review