Used Car Buying Checklist

If you're ready to find your next car, then it's time to stop at Volkswagen SouthTowne. Our large inventory of cars includes a wide range of pre-owned models here in West Valley, Murray City, and Orem.
If that new car smell isn't the most important thing on your wish list, then perhaps it's worth your time to see our pre-owned cars. This used car buying checklist will tell you what to look for when buying pre-owned.
Used Cars vs Certified Pre-Owned
Buying Pre-Owned: Things to Consider
It's a good idea to keep a few things in mind as you're looking for a car. We've compiled this used car checklist so you have an idea of what should be done prior to and during your visit to a dealership.
1. Research: Prior to visiting the dealership and looking at the cars on the lot, doing some research online will educate you about what's on the market today. Think about what kind of car will be the best fit for your lifestyle. While a hatchback or sedan might be good for a year or two, you may have a growing family soon and need a larger car. Consider anything from paint color to interior amenities to tech and safety features.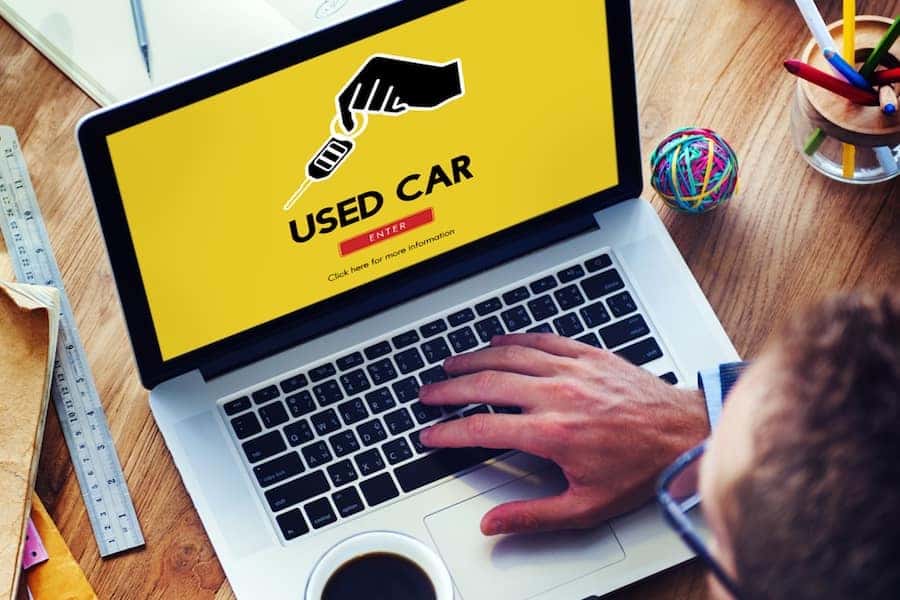 2. Ask questions: If you're looking at a car in the inventory, make sure to get as much information as you can about the car, even if it seems unnecessary. You might ask about how many previous owners there have been, what condition the car is in, or how long it's been on the lot.
3. Take a test drive:This is always a must. You need to be able to get a feel for how the car drives, and it's important to check out the view and seating. Play around with the headlights, air conditioning, and infotainment features, and check to see if the car has all the features in the listing.
4. Check out the vehicle history report: The CARFAX Vehicle History Report™ is a must-read. By checking out the vehicle history, you'll know about previous owners, where the car has been serviced, and if it's ever been in an accident.
Shop Our Used Cars for Sale
Our used cars for sale include pre-owned Volkswagen models like the VW Golf, VW Jetta, VW Passat, and VW Tiguan. The inventory also includes cars from other top auto manufacturers like Chevrolet, Ford, Honda, Hyundai, and Toyota.
Gain peace of mind in your next car by checking out the Volkswagen Certified Pre-Owned program. This program features model-specific limited warranty coverage, and all vehicles must undergo a comprehensive 100+ point dealer inspection. This inspection includes an engine check, transmission check, brake function test, steering test, and more.
See Us at Volkswagen SouthTowne
Our used car buying checklist can be your friend when you're looking for your next vehicle. Shop our inventory online to start the car-buying process, or pay us a visit at our location.
Volkswagen SouthTowne is honored to serve drivers from West Valley, Murray City, and Orem. Have any questions for our sales or financing professionals? We'll answer them. Contact us online today!