Top Flowers and Chocolates for Valentine's Day near South Jordan, UT
What's the key to your loved one's affections? Beautiful blooms and decadent treats, of course! And when Valentine's Day rolls around once again, make sure that your sweetie doesn't end the most romantic day of the year empty-handed.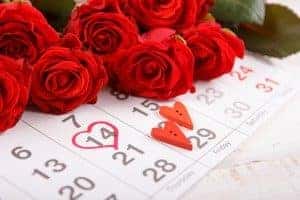 Fortunately, we're here with our guide to the Top Flowers and Chocolates for Valentine's Day near South Jordan, UT. With our help, you'll sweep your significant other off their feet and give them a gift that they'll remember for a lifetime.
Flower Patch
This Valentine's Day, make sure Cupid strikes the heart of your beloved by sending them a gorgeous arrangement of fresh flowers from Flower Patch. Regardless of the type of relationship you have with your loved one, this blossoming haven will set you up with a bouquet that represents your true feelings.
Whether you choose the "Always Loved" arrangement with calla lilies and roses, or opt for a classic assortment of long-stemmed roses, you'll "wow" your baby with some of the freshest florals in your area.
And if your partner prefers sweets over flowers, this place offers up an assortment of baskets filled with candy, chocolate, fruits, and more.
Check out photos of their blooms on their Facebook profile!
Simply Flowers
If your darling loves a rustic twist on their bundle of flowers, sort through the nearly endless options at Simply Flowers. This stylish emporium is filled with all the varieties you can imagine, and features some trendy blooms, such as Ranunculus, Peonies, Hydrangeas, and lots more.
On top of that, you can create a custom arrangement that suits the sparkling personality of your flame and stars their favorite blossoms. With this option, your significant other will know that your gift came straight from your heart.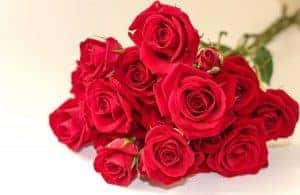 Order your bouquet online by visiting their Facebook page!
The Rose Shop
There's nothing that better represents the day of love than a red rose. And at The Rose Shop, you'll be provided with a huge selection of different rose arrangements that'll align with your significant other's style.
With opulent options filled with greens, roses, tulips, and of course, more simple designs like roses with a handful of stems, this place gets you fixed up with the present that'll make your beloved weak at the knees.
And if you're thinking of proposing to your sweetie in the near future, this spot also comes with plenty of experience in crafting bouquets for weddings. That way, you can make a note of this destination and return when you and your baby are ready to tie the knot.
Get a sense of their previous creations by visiting their Facebook page!