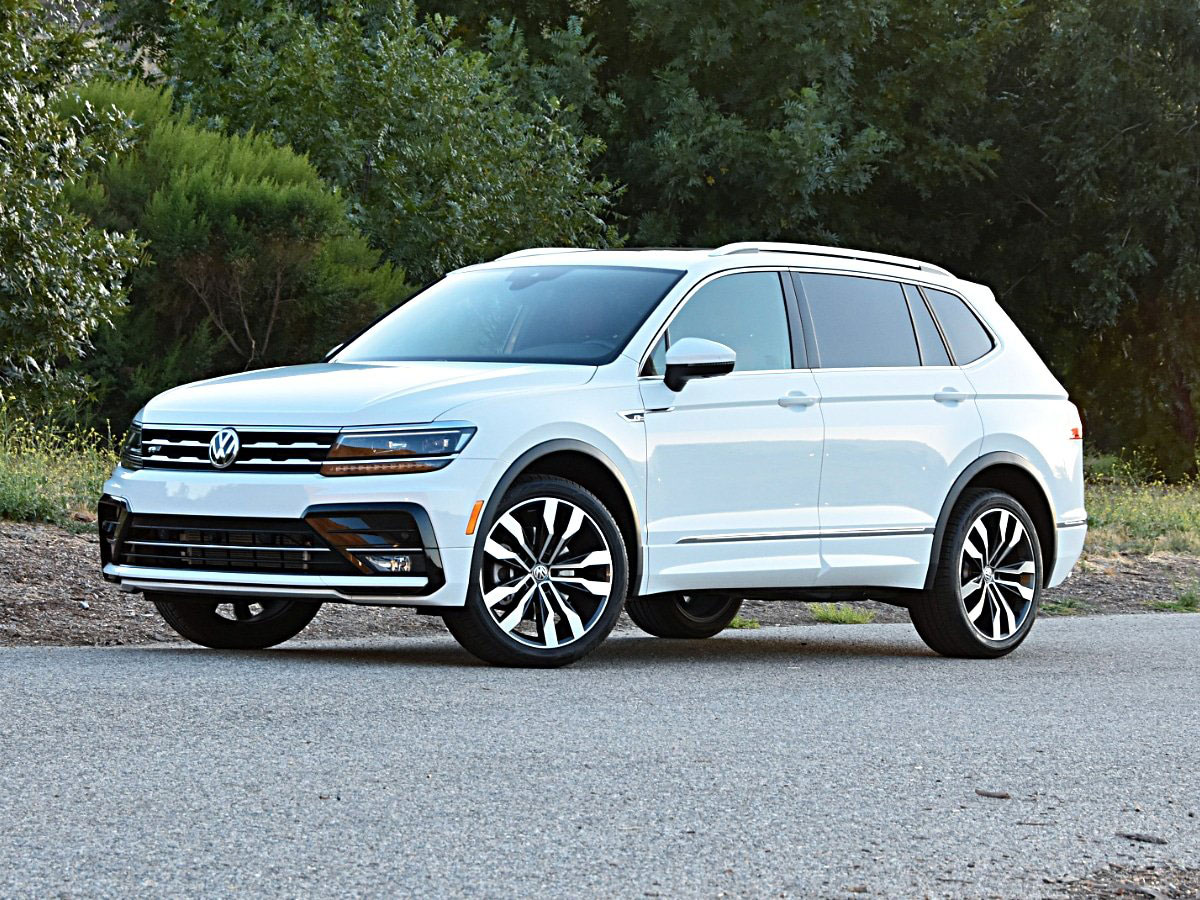 Tiguan Service in South Jordan, UT
---
For auto service from certified technicians who specialize in Volkswagen models, you can bring your vehicle to us at Volkswagen South Towne. We are located in South Jordan, UT, a short drive from West Jordan, West Valley City, Salt Lake City, and Sandy. Whether your vehicle needs new parts, routine inspection, or any other type of auto care, our technicians will be glad to service your vehicle. One of the most popular Volkswagen vehicles is the Tiguan. If you are a proud owner of a Volkswagen Tiguan, allow us to take care of the vehicle for optimum performance and reliability.
Tiguan Tire Service
---
To keep the tires of your Tiguan in top condition, you need to get regular tire services such as tire rotation, tire patch and repairs, wheel alignment, and other types of tire service. If the tires of your Tiguan are damaged or worn out, we can install new tires on your vehicle.
Tiguan Oil Change
---
Regular oil change service keeps the engine running smoothly and efficiently. For the best performance for your vehicle's engine, you can consider a full synthetic oil change service. If required, we can also perform a conventional oil change, which might be more suitable for specific engines.
Tiguan Battery Replacement
---
We carry high-quality car batteries at Volkswagen South Towne. Our technicians can perform battery testing and inspection to determine if your vehicle requires a new battery. We can also check the cables, terminals, alternator, starters, and other battery system components.
Tiguan Transmission Service
---
As the transmission plays the critical role of transferring power from the engine to the drive axles, any transmission issues will result in an unpleasant and unsafe driving experience. If you ignore transmission issues, it can result in major problems with the vehicle.
Tiguan Brake Service
---
To keep the brake system of your Tiguan performing at its best, we can perform brake inspection, pad replacement, brake fluid exchange, and other types of services. Common signs of a faulty brake system include grinding noise when braking, leaking brake fluid, or a stiff or spongy brake pedal. Keep in mind that any fault with the brake system is not only dangerous but can also result in an expensive repair bill if not fixed on time.