Penny Ann's Café – Best Breakfast Spot near South Jordan, UT
We all know that breakfast has been named, "the most important meal of the day," but it also has the potential to be the most delicious. Think about it: if you hit the right restaurant, you basically have an excuse to eat dessert disguised in the form of light, airy pancakes doused in rich maple syrup.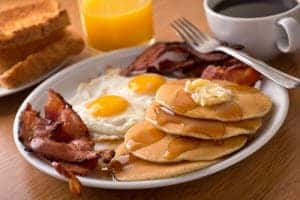 And no matter which way you slice it, Penny Ann's Café is sure to win you over as the Best Breakfast Spot near South Jordan, UT. Let's get to know this wildly popular local dive and prepare to dig your fork into all the most craveable sweet and savory breakfast dishes your little heart desires.
Penny Ann's Café: Dishing Out the Perks
When your favorite local joint offers up specials and benefits to hungry eaters, you really have no other choice but to stop by for a meal. And at Penny Ann's Café, you'll satisfy that sugary sweet tooth by simply joining the Penn Ann Club.
In fact, your addiction to all things fruit-filled and icing-covered will arrive at your table in the form of a free slice of pie just for signing up for the Penny Ann's Café Club newsletter. What's not to love about that?
As if that weren't enough to have you rushing out the door already, this breakfast emporium was also named the winner of Best of State Best Breakfast for their signature Heavenly Hot Cakes™.
These warm discs of doughy delight incorporate sour cream into the batter for a tangy finish. Plus, you're welcome to drench these hot cakes in creative toppings, from Sliced Bananas, Caramel, and Whipped Cream to Cinnamon Cream Cheese Frosting, and so much more.
The Monstrous Menu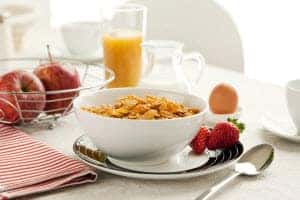 Of course, the only thing that makes the first meal of the day better is a huge, almost endless array of options adorning their menu.
That's why Penny Ann's Café serves up the most beloved breakfast dishes all day. So, whether you're an omelet lover, a waffle devotee, or any other type of bruncher, you'll fall head over heels for this Hot Cake hotspot.
To help you visualize the incredible morning meals you'll savor here, let's take a look at options like their Stuffed French Toast. These perfectly tender slices of soft bread come packed with fillings like Banana Nutella, Strawberry Nutella, Caramel Pecan, Jelly Donut, or White Chocolate Chip & Raspberry…are you drooling yet?
Why not take a walk on the wild side with something a little more savory, such as the Breakfast Nachos, which use crispy House-Fried Tortilla Chips as the vehicle for Two Eggs, Homemade Pork Chili Verde Sauce, Cheddar Cheese, and Sour Cream.
Don't forget about this platter's side! This entrée gets teamed up with your choice of Toast or their Heavenly Hot Cakes™.
If you can't live without an amazing omelet, be sure to take a gander at this café's long list of traditional and unique items—whether your taste bud like the sound of the PAC, Eggplant, Corned Beef Hash, or any of their other omelet options.
Check out this dive's Facebook page for photos of their mouthwatering options and start planning your visit!