Guide to the Best Hiking Trails in South Jordan UT
Once the sun starts peeking through the clouds after a rainy day, all you want to do is head out onto the terrain and test your body against Mother Nature.
So, if you're ready to start practicing for your expedition up Mount Everest, why not take advantage of those clear skies and work up a sweat by traversing your area's most challenging landscapes?
Well, we're here to help you navigate the winding paths on your adventure with this Guide to the Best Hiking Trails in South Jordan, UT. Thanks to these local trails, you'll experience that freeing feeling of exploration as you banish stress among the native flora and fauna of your town.
Bingham Creek Trailhead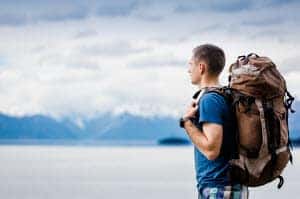 Looking for a shorter route to complete when you're pressed for time? If so, Bingham Creek Trailhead is the place for your next traipsing journey.
The gorgeous views and sprawling scenery served up on this footpath encompasses 2.5-miles, which makes it easy to complete before you head out on the town with your friends during the weekend.
Plus, the meandering walkways found at this outdoor oasis are perfect for both novices and experienced wanderers. If you prefer to have your walk adorned with picturesque views of quiet neighborhoods, this peaceful pathway connects various neighborhoods in Teton Estates Park with the Glenmoor Golf Course in South Jordan.
In addition, your furry friend will be jumping at the chance to join you on this dog-friendly trail. That way, they can sniff all the new smells of wildlife during your hiking trip.
Plan your day by checking out the directions to this trail!
Jordan River Parkway Trailhead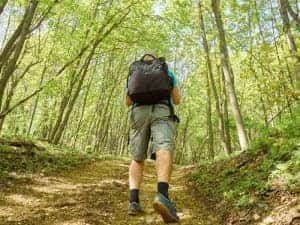 If you love the feeling of being totally immersed in nature, then the Jordan River Parkway Trailhead offers up the best of your community's wildlife.
Here, you'll traverse the 45-mile trail piece by piece over a series of days until you complete this hiking challenge. And while you're getting some intense, metabolism-boosting exercise, the Jordan River provides you with a calming backdrop of sound as it lackadaisically flows beside the trail.
On top of this mammoth pathway, your route comes adorned with a long list of exciting landmarks, which help to motivate every step of your journey.
For example, the Legacy Nature Preserve quenches your cravings for soothing countryside views, and it displays the most unique terrains Utah has to offer. So, whether you want to awe at the mudflats, meadows, or marshes, you'll enjoy every second of your time outdoors.
Porter Rockwell Trail
When you want to speed things up on your hiking jaunt, why not take the chance to try out your new mountain bike? Well, at Porter Rockwell Trail, you can tread the trail on your bike or even snake along the paved walkway on a horse.
Regardless which option you choose, you'll be sure to soak up the gorgeous wildflowers and catch a glimpse of this town's breathtaking mountains.
And with 10.7 miles of ground to cover, you'll have plenty of room to finish any hiking excursion you want—from a day-long walk to a 2-mile jog, or anything else you need to get your blood pumping.
Among the forest routes of this path, you and your hiking partner can stop to relax in the shade or grab a drink of water. Once you've completed 3.5-miles, you're welcome to continue to the Point of the Mountain trail or turn around for a 7-mile trek.