Welcome to Fratelli Ristorante: The Best Italian Restaurant near South Jordan UT
When it comes to authentic Italian food, Fratelli Ristorante is a staple in the South Jordan, UT, area. As one of the few locally owned restaurants in the area, Fratelli Ristorante is owned and managed by brothers Pete and Dave Cannella. Incidentally, Fratelli means "brothers" in Italian.
At Fratelli Ristorante, this family's passion for bringing traditional Italian homestyle cooking to the table comes to life. They combine secret family recipes, ingredients made from scratch, and foods imported directly from Italy to create a one-of-a-kind dining experience.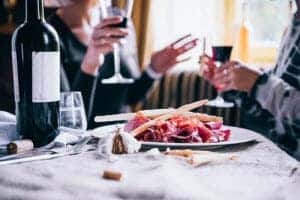 Fratelli Ristorante has won several awards, making it a local favorite. Here are a few of the honors they've accumulated over the years:
Winner, City Weekly Best of Utah
Best new restaurant 2008
2010, 2011, 2013, and 2014 Best Italian
2011 and 2012 Utah Food Bank Chef Competition Winner (Pete Cannella)
2014 Best of State Traditional Italian
Each of the below appetizers, salads, entrees, and homemade desserts are all made with fresh ingredients. Here's a sample of the selection you can expect when you join the Cannella brothers for lunch:
Soup. A bowl of the house soup, a creamy Tomato Basil Mascarpone, is a great way to start your meal. Also, be sure to ask about the soup of the day.
Fratelli Salad. This light salad is made with Fratelli's house-made spicy Italian sausage, cool cucumbers, tomatoes, garbanzo beans, artichoke hearts, sliced beets, and mozzarella served on Arcadian greens.
Quattro Formaggio Pizza. Here's a pizza that brings all the flavors of Italy to the table. It's made with mozzarella, parmesan, and gorgonzola cheeses, along with savory San Marzano tomato sauce.
Fratelli Grilled Cheese. Try an Italian take on a classic. This grilled cheese comes with Fratelli Ristorante's homemade fresh mozzarella, gorgonzola spread, crispy pancetta, and yellow tomatoes.
Fettuccine Alfredo. One of the most famous pasta dishes, fettuccine pasta is served with a creamy five cheese alfredo sauce. For your tastebuds, you can add chicken or shrimp.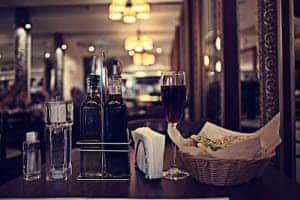 Now that you know what Fratelli Ristorante has to offer for lunch, take a moment to peruse some of the dinner highlights, as well:
Meatballs and Sausage Appetizer. This platter of Fratelli's house-made meatballs and spicy Italian sausage is topped off with the Cannella's Grandma's marinara sauce.
Panzanella. A sweet balsamic reduction and extra virgin olive oil coat this exceptional salad that consists of Roma tomatoes, toasted baguette, focaccia bread, tangy green olives, and tart goat cheese.
Margherita Pizza. Another classic, the Margherita Pizza, is made with fresh basil, the house-made mozzarella, and San Marzano tomato sauce.
Bucatini Carbonara. The Fratelli Ristorante Bucatini Carbonara is made up of a flavorful sauce of pancetta, black pepper, parmesan, and fresh peas tossed with bucatini, a type of large hollow spaghetti.
Eggplant Parmigiana. This family recipe is made up of eggplant layered with fresh spinach, mozzarella, parmesan, and a zesty marinara sauce.
At Fratelli Ristorante, dessert is a must. Here are a couple decadent picks to whet your appetite:
Tiramisu. This Italian headliner features layered lady fingers soaked in rum and espresso, smothered with a creamy mascarpone cheese. Finally, the entire affair is delightfully dusted with cocoa.
Gelato. This rich, cold treat comes in several flavors daily.
Fratelli Ristorante also has a full-service deli, as well as take-out options and catering menus.
To get a peek of some of the traditional Italian fare you'll find at Fratelli Ristorante, go to their Facebook page.
Visit This One-of-a-Kind Italian Restaurant
If you're ready to experience Fratelli Ristorante, stop by to find out what the best Italian restaurant near South Jordan, UT, has in store for you.