Best Christmas Light Display: Guide to Christmas in Color

Let's face it: When it comes to Christmas, is there anything more festive than the twinkling lights that adorn neighboring homes, that iconic evergreen tree, and every inch of your town?
Fortunately, light lovers and yuletide enthusiasts alike gather to celebrate this sparkling season by taking a jolly ride through the best Christmas light display imaginable, otherwise known as Christmas in Color.
Of course, you have to plan your trip through this color-saturated event with your family, which is why we're here with this guide to Christmas in Color. Before long, you'll be caroling your way through a merry and bright display of holiday cheer.
Kicking Off the Christmas Cheer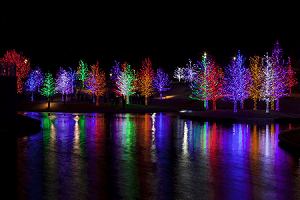 For starters, let's review when this holiday festivity will arrive in your town. Well, because tickets for this Christmas celebration sell out fast, you'll want to make sure to plan ahead for their arrival in Utah. This year, the Christmas in Color schedule is as follows:
Where: Utah Lake State Park Marina in Provo, UT & Salt Lake County Equestrian Center in South Jordan, UT
When: November 23 to December 31
Monday through Thursday: 5:30 PM to 10:00 PM
Friday & Saturday: 5:30 PM to 10:30 PM
With so many opportunities to stop by this all-out holiday bash, you're sure to find time to get your kids in the car and on a jolly ride through this illuminated utopia.
The Main Event: Christmas in Color
Now that you've planned your visit to this light display, you're ready to get going. To make sure all your little ones stay happy, bring along some travel mugs filled with warm hot cocoa and a few marshmallows. That way, they'll have all the comfort needed to remember this event for years to come.
Christmas in Color makes a name for itself by filling acres of land with over 1.5 million lights. Plus, these twinkling illuminations get paired with classic Christmas tunes that play directly over your vehicle's radio.
From "Walking in a Winter Wonderland" to "Rudolph the Red Nosed Reindeer," and just about any other holiday tune you can imagine, you and your loved ones can sing along to your favorite jingles and soak up the gorgeous light show.
On top of that, this Santa-approved display comes adorned with so much more than just those red and green bulbs. Thanks to decorations like giant Candy Canes, welcoming Snowmen, and arched pathways, your family will be transported into a yuletide wonderland of your sugarplum dreams.
Grab your passes to this long-awaited event by visiting Christmas in Color's Facebook profile!
The Season of Giving: Christmas in Color's Charities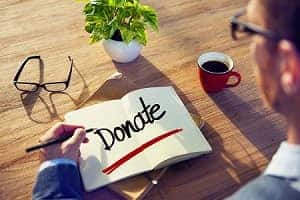 After all, the holidays are known as the season of giving, so it's essential to get in the spirit by lending a helping hand to those in need.
Well, you'll do exactly that by attending Christmas in Color's light show. For example, their School Spirit Giveback Nights run for a 3-day period, from Tuesday through Thursday, during any of the showings.
On these nights, up to 25 percent of proceeds will go to supporting a local school. So, whether you have elementary school children or just want to do some good, this event comes with the added benefit of donating to a good cause.
Plan Your Trip to Christmas in Color!
So, there you have it: Your guide to Christmas in Color, the best Christmas light display in your area. Now, all you have to do is purchase your tickets and mark your calendar with when your family plans to attend this gleaming affair.
Once you've gotten a taste for the jaw-dropping sights at this event, you'll be ready to put a visit to this fairytale festival at the top of your holiday to-do list next year!