2019 VW Jetta vs 2018 Kia Optima

These days, your commutes require the perfect balance of versatility, performance, and technology to make every journey near West Valley, Murray City, and Orem as enjoyable as possible. Well, by hopping inside either the 2019 Volkswagen Jetta or the Kia Optima, you'll have everything you need for pleasant daily drives.
However, when it comes to meeting your every need while you're vying against traffic, only one of these sporty sedans will do the trick. Fortunately, we're here to help you decide which of these cars is best for you with this 2019 Volkswagen Jetta vs. Kia Optima vehicle comparison created by Volkswagen SouthTowne.
Once you've had a chance to take a closer look at this automotive faceoff, you'll be ready to snag a seat behind the wheel of your perfect ride.
Athletic Performance & Smooth Handling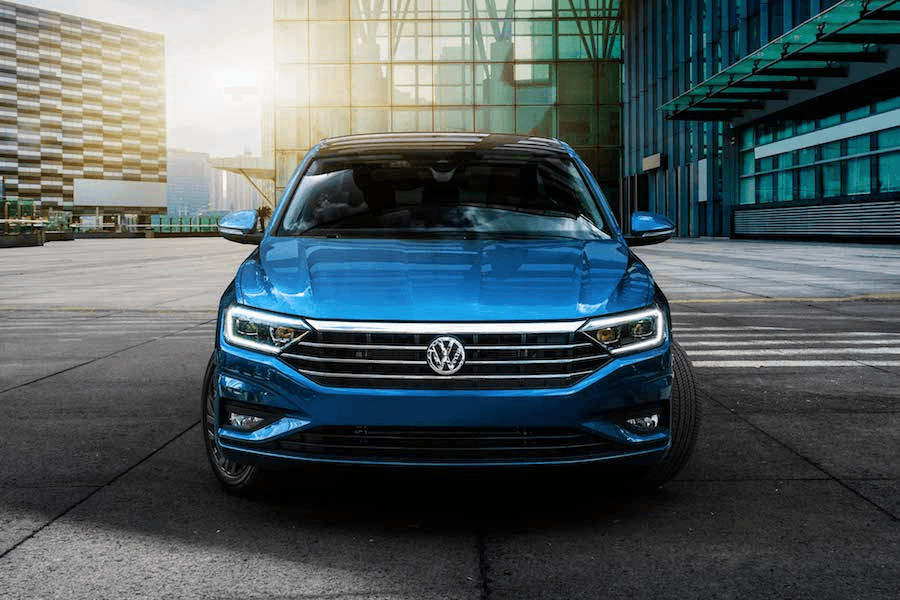 Above all else, you need a vehicle that's capable of churning out some serious performance on the highway. That's why the 2019 Volkswagen Jetta serves up a punch of power with its standard 1.4-liter turbo engine.
Once you press the pedal to the metal, you'll surge forward with 184 lb-ft of torque, which is plenty of muscle to quickly reach those highway speeds.
In addition, all that strength gets harnessed by an available 8-speed automatic transmission that expertly switches between gears for the perfect dose of power every time.
Alternatively, the 2018 Kia Optima offers up a standard 2.4-liter motor that creates 178 lb-ft of torque, which falls a little bit short of what its Volkswagen counterpart can muster.
Plus, the standard 6-speed automatic transmission doesn't quite meet the same smooth performance you'd have with the 8-speed automatic system inside the VW Jetta. All in all, this sedan may not produce the right power to dominate the route to work.
VW Jetta vs Kia Optima: Fuel Efficiency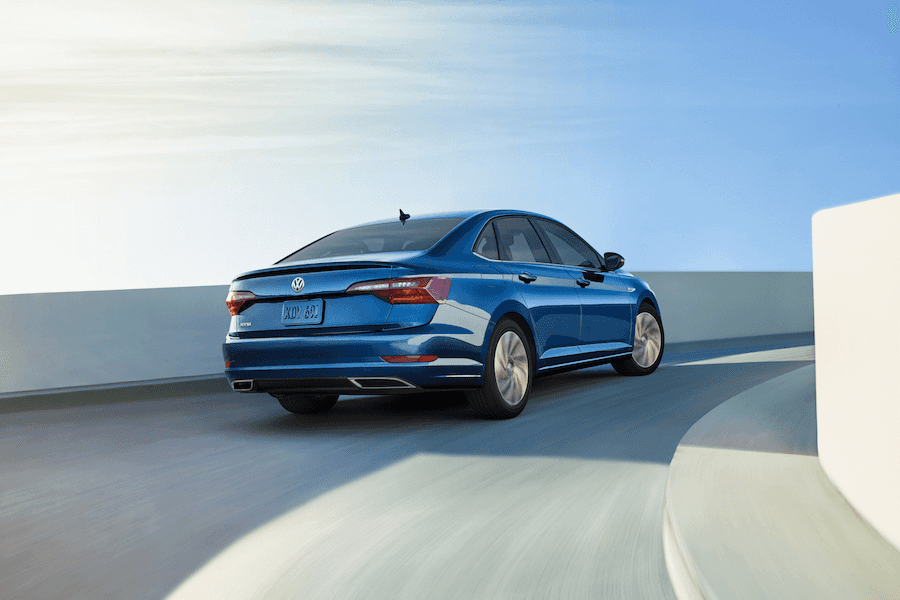 While you're soaring across the road like a racing champion, it's important that your vehicle maintains its ability to conserve fuel.
And, thanks to the standard engine tucked under the hood of the 2019 VW Jetta, you'll reap the benefits of an EPA-estimated 30 MPG city and an EPA-estimated 40 MPG highway1.
With this sedan's fuel-sipping prowess, you'll feel confident that your car is working to keep your tank filled for as long as possible.
On the other hand, the 2018 Kia Optima doesn't provide the same gas conserving abilities as its VW Jetta competitor. With an EPA-estimated 25 MPG city and an EPA-estimated 35 MPG highway, you might find yourself making more frequent trips to the fuel station.
Driver-Centric Technology
When it comes to the time you spend in your vehicle, you want to be sure that every inch of the cabin is adorned with technologies that'll make your life easier.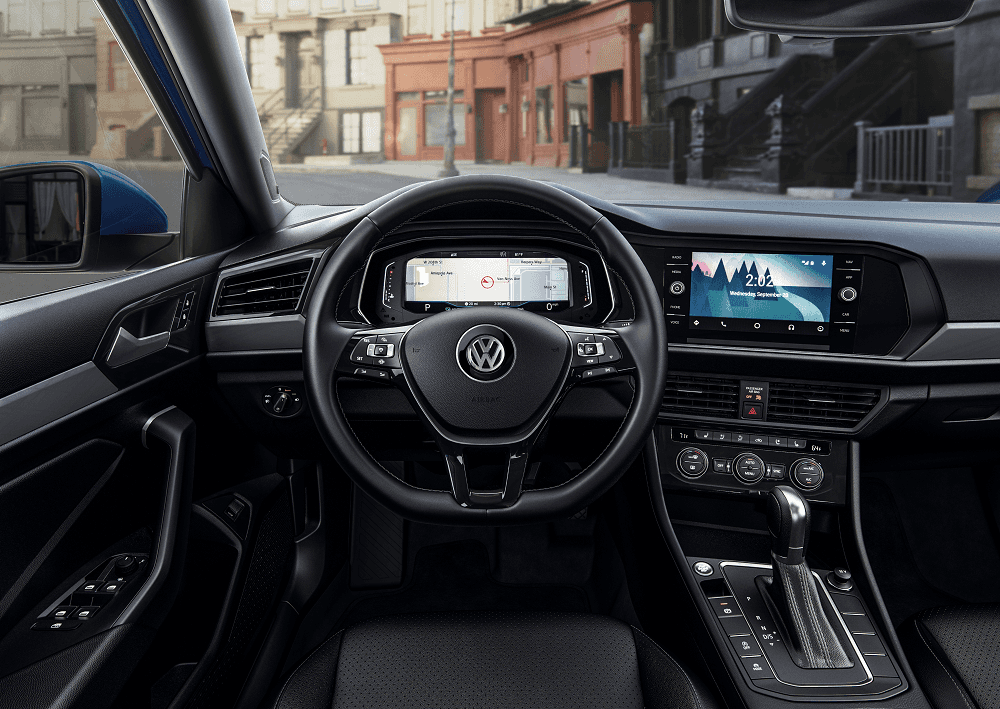 Luckily, the 2019 Volkswagen Jetta features a virtual cockpit that spans more than ten inches. Here, you'll quickly review key information about your drive, such as:
Your Speed
Estimated Fuel Economy
Route Guidance
Travel Time
Elevation, and more
And, while the 2018 Kia Optima also presents an optional driver information system, its screen maxes out at 4.3-inches and doesn't include the same convenient data found inside the Volkswagen Jetta. Without this handy screen, you won't have the same access to the details you need for an informed journey.
2019 Volkswagen Jetta vs Kia Optima Vehicle Comparison: Verdict
At Volkswagen SouthTowne, we want to help you climb inside a vehicle that matches your cravings for performance, fuel efficiency, and technology. So, to take your commutes near West Valley, Murray City, and Orem to the next level, search no further than the all-new 2019 VW Jetta.
Ready to get a closer look at the advanced features and souped-up performance of this sleek sedan? All you have to do is stop by our showroom or schedule your test drive today!
30 city/40 highway mpg (2019 Jetta 1.4L, 8-speed automatic transmission). EPA estimates. Your mileage will vary and depends on several factors, including your driving habits and vehicle condition.