Volkswagen Jetta vs Honda Civic

After a long day of work, the only thing you crave is a smooth, athletic ride to your home near West Valley, Murray City, or Orem. Well, by combining fuel efficiency, performance, and interior comforts, both the Volkswagen Jetta and the Honda Civic offer the necessities for an enjoyable drive.
However, if you're looking to up the ante of the time you spend behind the wheel, only one of these compact cruisers will do the trick.
Fortunately, we're here to help you determine which one is best for you with this 2019 VW Jetta vs. Honda Civic vehicle comparison created by Volkswagen SouthTowne. Once you've scoped out this vehicle face-off, you'll know which ride will deliver on your desires.
2019 Volkswagen Jetta vs Honda Civic: Performance
When it comes to your commutes, you need a punch of power that'll help you surge over the open highway. And, inside both the Volkswagen Jetta vs. Honda Civic, you'll be equipped with hefty doses of power and smooth performance.
But, one of these tiny titans crosses the performance finish line first. Let's take a look:
The 2019 VW Jetta comes with a standard 1.4 TSI® turbo engine that serves up 184 lb-ft of torque, no matter which trim level you choose.
Alternatively, the 2019 Honda Civic presents a standard 2.0-liter motor that produces 138 lb-ft of torque. Even with this vehicle's available 1.5-liter engine, it doesn't match the strength of its VW competitor.
Both the Volkswagen Jetta and the Honda Civic feature standard 6-speed manual transmissions.
2019 VW Jetta vs Honda Civic: Fuel Economy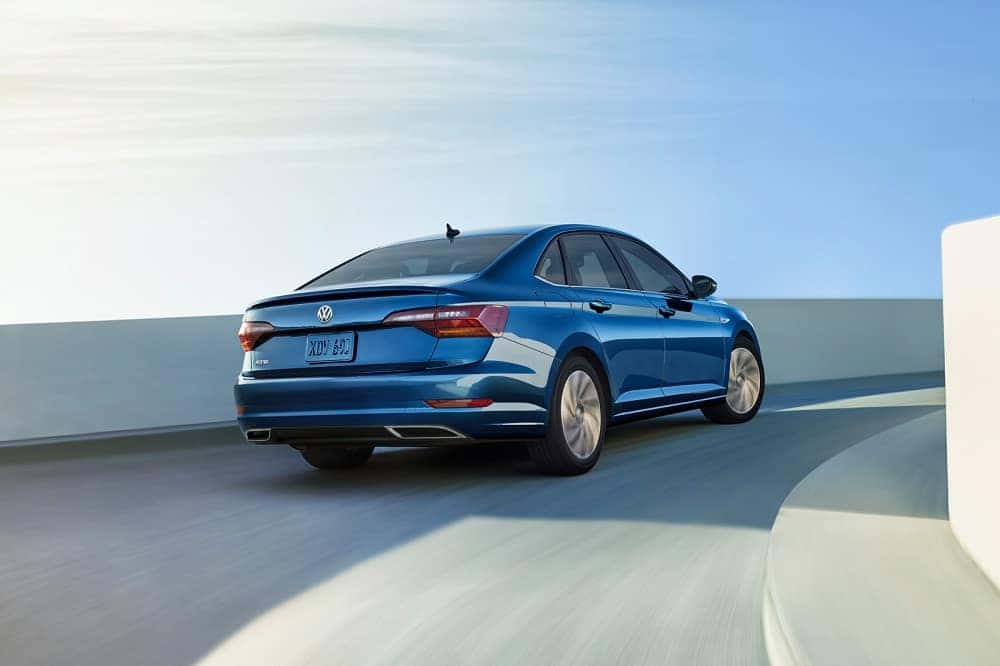 Of course, you still need your sporty sedan to conserve as much fuel as possible. That's why the 2019 VW Jetta and the 2019 Honda Civic provide you with efficient transmission systems and engines that keep you from filling up on gas too often.
However, one of these automobiles offers a bit more fuel-sipping prowess than the other.
The 2019 Volkswagen Jetta helps you stay environmentally friendly with an EPA-estimated 30 MPG city and an EPA-estimated 40 MPG highway1.
On the other hand, the 6-speed manual transmission and standard motor of the 2019 Honda Civic team up to present an EPA-estimated 25 MPG city and an EPA-estimated 36 MPG highway.
Modern Technology
High-tech entertainment should always be standard inside your ride. Luckily, the 2019 VW Jetta quenches your thirst for technology with its standard Composition Color 6.5-inch touchscreen. From here, you'll dive into a suite of user-friendly gadgets, such as VW Car-Net® App-Connect.
With this standard system included inside your car, you'll easily access Apple CarPlay™ and Android Auto™, both of which connect you to the music and applications on your smartphone.
And, while the 2019 Honda Civic provides you with a few advanced technologies in the cabin, it doesn't come standard with Apple CarPlay™ or Android Auto™.
That means that you may find it more difficult to listen to your playlists and choose from your applications while driving. Plus, the touchscreen in this sedan maxes out at 5 inches in comparison to the larger screen inside the VW Jetta.
Volkswagen Jetta vs Honda Civic Vehicle Comparison: Results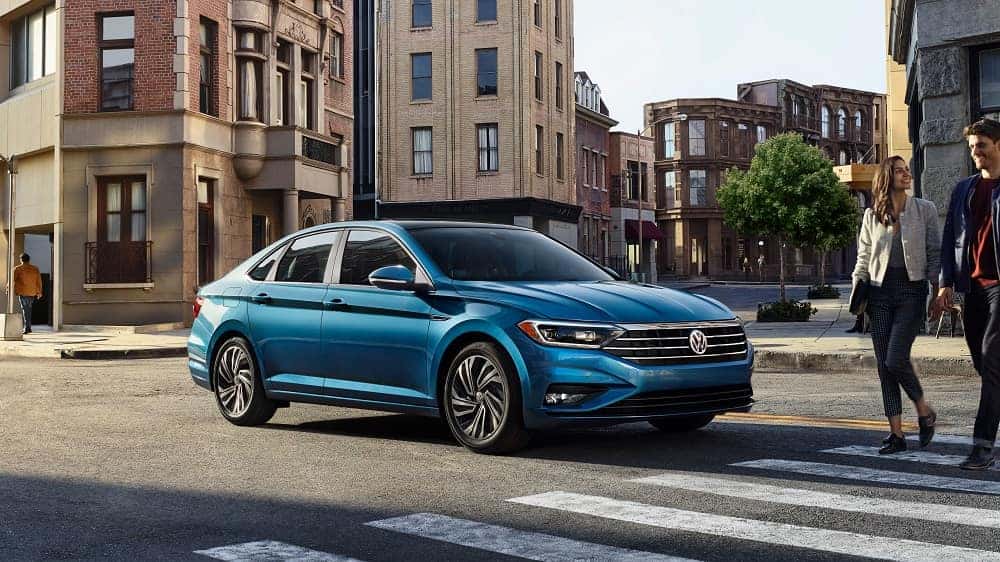 No matter where the roads of West Valley, Murray City, and Orem take you, it's essential to be supported by an automobile that's committed to unstoppable performance, fuel efficiency, and easily-accessible technology.
So, now that you've read this 2019 VW Jetta vs. Honda Civic vehicle comparison, it's clear that the Volkswagen Jetta pulls ahead of the Honda Civic.
Ready to experience life in the driver's seat of this sporty ride? All you have to do is stop by the showroom at Volkswagen SouthTowne or schedule your test drive today!
130 city/40 highway mpg (2019 Jetta 1.4L, 6-speed manual transmission). EPA estimates. Your mileage will vary and depends on several factors, including your driving habits and vehicle condition.