2018 Volkswagen Atlas vs Mazda CX-9

Picking the right SUV for your family is a big decision. Thankfully, this comparison article takes an inside look at two of the most popular models currently on the streets of West Valley, Murray City, and Orem: the 2018 Volkswagen Atlas vs. Mazda CX-9. As you continue reading, you'll learn about each vehicle's performance specifications, safety technology, and interior space.
Once you finish reading, you can get even more information by contacting the friendly staff at Volkswagen South Towne!
Volkswagen Atlas vs Mazda CX-9: What's Under the Hood?
Spacious SUVs need ample power and precision to create a favorable driving experience, and the Volkswagen Atlas certainly displays these traits, while the Mazda CX-9 lags behind.
Really, it comes down to the engine, and the 3.6L V6 found in the VW Atlas generates a robust 276 horsepower. And, if you prefer, you can opt for a 2.0L Turbo engine which generates 235 horsepower. Each motor is typically paired with an 8-speed automatic transmission with Tiptronic® and Sport Mode.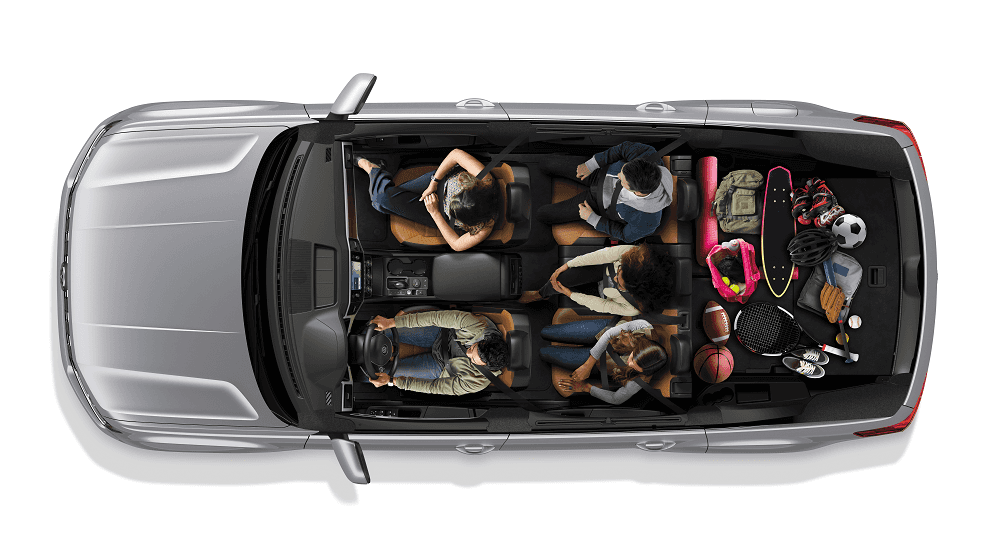 Additionally, there's the 4MOTION® with active control. This helpful feature allows you to adjust your SUV's driving mode to better tackle exterior conditions. The knob to switch modes is located on the dashboard, and the available choices range from dry, rainy, snowy, and rough.
As for the Mazda CX-9, the only available engine is a 2.5L 4-cylinder that puts out 250 horsepower and is accompanied by a 6-speed automatic transmission.
Safety is a Top Priority
The VW Atlas and Mazda CX-9 both place safety as a high-end priority, helping each model draw rave reviews from families. The Volkswagen Atlas, however, gets the edge in this category thanks to a more comprehensive safety system.
Perhaps the most noteworthy feature offered by Volkswagen is the Automatic Post-Collision Braking system. Immediately after a collision, this system will work to halt your vehicle, so you can avoid any further damage. The Mazda CX-9 doesn't have this feature.
How Much Interior Space is There?
Whether you're going on a long road-trip or trying to fit all the kids into the back for soccer practice, you'll have ample room in both the VW Atlas and Mazda CX-9.
For starters, the VW Atlas has an immense amount of cargo room. If you fold the second and third row seats down, you'll be able to utilize 96.8 cubic feet. Comparatively, the most cargo room offered by the Mazda CX-9 is just 71.2 cubic feet.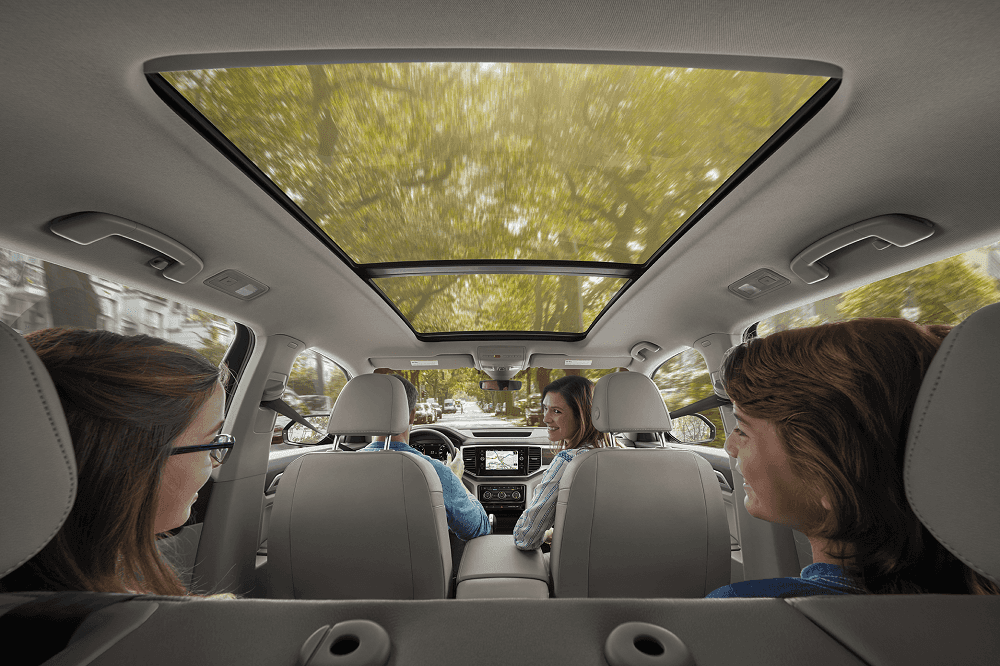 When looking at other interior dimensions, it's more of the same. The Volkswagen Atlas offers more headroom in the front, 41.3 inches to 39.3 inches, and in the rear, 40.4 inches to 38.5 inches.
Overall, the VW Atlas has 153.7 cubic feet of passenger volume compared to the 135.1 cubic feet found in the Mazda CX-9.
Who Comes Out on Top? 2018 VW Atlas vs Mazda CX-9
Given the superior performance specifications, more advanced safety system, and more spacious interior, the VW Atlas gets the edge over the Mazda CX-9.
If you'd like to take this accommodating SUV for a test drive around West Valley, Murray City, or Orem, give Volkswagen South Towne a call or contact us online!