Volkswagen Atlas Maintenance Schedule
The Volkswagen Atlas is one of the most reliable vehicles on the road in Orem, West Valley, and Murray City. Even dependable vehicles, though, need regular service to maintain their performance. Fortunately, keeping your VW Atlas running like-new is easy, as long as you follow your manufacturer's recommended maintenance schedule. Take a look at the 2018 Volkswagen Atlas maintenance schedule, so that you can know when to schedule service for your SUV.
10,000-Mile Minor Maintenance
The first time that you will need to visit your dealership for service for your VW Atlas is at the one-year or 10,000-mile marker, whichever occurs first. At this maintenance appointment, your SUV will receive minor service, including a few inspections that are meant to make sure that your vehicle is running the way that it should. For example, your maintenance professional will examine your front and rear brake pads for their thickness, along with the condition of your brake discs.
Your vehicle's first oil change will occur at this service appointment, and your engine oil filter will also be changed. You should repeat this service appointment every year or every 10,000 miles.
20,000-Mile Standard Service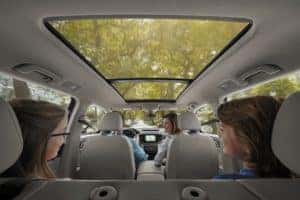 Every two years or 20,000 miles, your vehicle will need a standard service appointment. During this maintenance appointment, all minor service items will be repeated, and several other tasks will occur. For instance, your service professional will provide several checks of your SUV, including:
Battery check
Brake fluid level check
Cooling system inspection
If your VW Atlas is equipped with a trailer hitch, your hitch will be inspected for damage and to make sure that it is functioning properly. Your engine and engine compartment will also undergo a thorough inspection. Your maintenance professional should examine the engine and the compartment for damage and leaks, and may also examine engine components such as the transmission.
40,000-Mile Extended Maintenance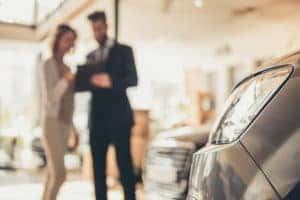 The next major appointment on your 2018 Volkswagen Atlas maintenance schedule will take place at the 40,000-mile marker. At this point, your vehicle will receive extended maintenance to make sure that it has handled the years of wear and tear well and is still functioning the way that you need.
First, the body of your VW Atlas will be examined on the interior and exterior for signs of corrosion. Your braking system will also need to be checked for leaks. The maintenance technician will look for damage to your shock absorbers and coil springs, and will also make sure that there are no leaks in your exhaust system. The suspension and steering will be fully examined on your VW Atlas, and your interior and exterior lighting will also be checked to make sure that they are working properly.
Maintenance at Volkswagen SouthTowne
If you want your VW Atlas to always run like it did the first time you got behind the wheel, it's important to schedule regular maintenance with a dependable, local dealership. Luckily, if you need help with the 2018 Volkswagen Atlas maintenance schedule, you can visit the service and parts department at Volkswagen SouthTowne. Our professionals can help you with both minor and major repairs, so that your VW Atlas always runs well when you're driving around Murray City, West Valley, and Orem. Schedule service today!