Volkswagen Dealer West Valley UT
Just outside Salt Lake City, you'll find the city of West Valley, UT, a wonderful place for families. There are tons of gorgeous Utah scenery around the area, and there's plenty to do in both cities. No matter where you're headed, you'll need a reliable car to get you there. Luckily, there's a Volkswagen dealer near West Valley, UT, where you can find exactly what you're looking for, and that's at Volkswagen SouthTowne.
Find Your Volkswagen Model near West Valley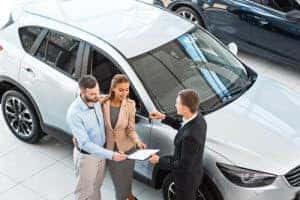 Whether you're looking for a sophisticated sedan like the VW Passat, or a capable SUV like the VW Tiguan, there's a Volkswagen model to suit a variety of lifestyle needs. All of them can be found at our Volkswagen dealership near West Valley, along with many different used cars, trucks, and SUVs.
Our sales team is here to assist you in your search for a car that's perfect for you, so don't hesitate to reach out with any questions that you may have. They can consult you about your needs, and help you find a vehicle that provides convenient solutions for your daily drives.
Browse Our Volkswagen Inventory Online
You can also see our entire inventory on our website, where you can quickly browse through what's in stock at any given time. Narrow your search based upon which factors are most important to you using our helpful filters. Simply select the price, fuel efficiency, engine type, and more that you'd like your new vehicle to have, and you'll see a listing of all the options that meet your criteria.
Schedule Your Test Drive at Our Volkswagen Dealer near West Valley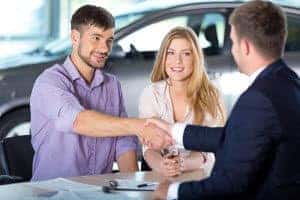 When you find a couple models that you like, let us know, and we'll reserve a date and time for you to take a test drive. You'll be able to get behind the wheel for yourself and see exactly what the car can do, so you can decide if you love it. Pay attention to how comfortable your seat is, if you can reach all the controls, and how the car handles around turns and while parking.
Volkswagen Financing near West Valley UT
Once you discover a model that you've fallen in love with, you'll want to drive it straight home with you. Before you do, head to our finance center, and we'll help you find a payment plan for the vehicle. You can also apply for financing online, so it's quick and easy. We'll review your application right away and begin working on putting together some options for you, before we contact you to discuss them. We'll be sure to explain everything thoroughly, so you always feel comfortable and confident with your payments.
Visit Your Volkswagen Dealership near West Valley Today!
If you're ready to find the car of your dreams, contact Volkswagen SouthTowne today to get started. Our dedicated team is here to help you through each step of the process, and we can't wait to get you behind the wheel of a model you'll love.
EB was so professional, patient and helpful. This dealership moved mountains to help me buy my second car with them and improve my credit and financial situation.
Rexlynd (my sales rep) was very competent and knowledgeable. I came into the dealership in a little bit of a financial pickle, so I appreciate their flexibility and willingness to work with me. I visited several dealerships to inquire about trade-in value on the car I had at the time - surprisingly, this place gave me the best offer. Hours were spent adjusting the write up in order to accommodate my requests while maintaining compliance with my credit union's policies (loan:value). As far as the vehicle goes, I traded in for a 2018 Jetta S. After driving it for ...
Super great experience here. First time buying a car brand new and a Volkswagen. We picked up a new Atlas at a better price then I was hoping for and that's because they had a sale going on and we didn't even try to negotiate. They just did it. Sorush and Tom were awesome, polite and not pushy at all. We were in and out in a couple of hours. Thanks again guys.
brayden was super helpful and was an amazing salesman, the best dealership i've been to all day and i'm glad to purchase a vehicle from them
The dealership made the process so easy. The salesman I worked with was super accommodating and personable. He took personal time to help me get my car in one day! I'm now a converted Volkswagen driver Highly recommend working with Rex!!!!
Brayden helped me get into a awesome new Jetta very professional and helpful salesman not pushy at all
I really like there Hospitality and the thural communication with there customers.
From the moment we arrived we were greeted by the Manager who made us feel welcomed and appreciated. He then did a warm introduction to Mister Bow tie Cody Saunders. Cody was very personable and asked us questions to uncover what car would be a good fit for our family and our price. We didn't want to compromise or be pushed into a vehicle we did not love or get stuck looking at an older used car. Cody Was able to not only give us all the features we felt important but he kept us in our budget and ...
They are amazing people they helped me get into a new car was awesome especially Cody AKA Bowtie he was awesome made me and my boyfriend feel comfortable always had a smile, was funny and know what was going to be good and help me leave that day with a new car thank you volkswagen
Braxton made it easy Like Sunday morning. He is your guy for the GTI. In previous experience when your not sure they bring a lot of different people to try and convince you.. he keep most away only complaint is do not pay attention to the adds or there Calculators online. And never or trade in a car you owe on they make it seem good but they will get you. Unfortunately Volkswagen is like a new I phone and when you want a new one and they make it really easy.. Braxton may or may not drive a gti ...
Leave Us A Review