Volkswagen Dealer West Valley UT
Just outside Salt Lake City, you'll find the city of West Valley, UT, a wonderful place for families. There are tons of gorgeous Utah scenery around the area, and there's plenty to do in both cities. No matter where you're headed, you'll need a reliable car to get you there. Luckily, there's a Volkswagen dealer near West Valley, UT, where you can find exactly what you're looking for, and that's at Volkswagen SouthTowne.
Find Your Volkswagen Model near West Valley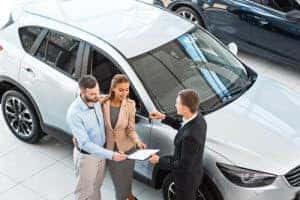 Whether you're looking for a sophisticated sedan like the VW Passat, or a capable SUV like the VW Tiguan, there's a Volkswagen model to suit a variety of lifestyle needs. All of them can be found at our Volkswagen dealership near West Valley, along with many different used cars, trucks, and SUVs.
Our sales team is here to assist you in your search for a car that's perfect for you, so don't hesitate to reach out with any questions that you may have. They can consult you about your needs, and help you find a vehicle that provides convenient solutions for your daily drives.
Browse Our Volkswagen Inventory Online
You can also see our entire inventory on our website, where you can quickly browse through what's in stock at any given time. Narrow your search based upon which factors are most important to you using our helpful filters. Simply select the price, fuel efficiency, engine type, and more that you'd like your new vehicle to have, and you'll see a listing of all the options that meet your criteria.
Schedule Your Test Drive at Our Volkswagen Dealer near West Valley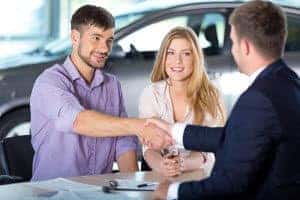 When you find a couple models that you like, let us know, and we'll reserve a date and time for you to take a test drive. You'll be able to get behind the wheel for yourself and see exactly what the car can do, so you can decide if you love it. Pay attention to how comfortable your seat is, if you can reach all the controls, and how the car handles around turns and while parking.
Volkswagen Financing near West Valley UT
Once you discover a model that you've fallen in love with, you'll want to drive it straight home with you. Before you do, head to our finance center, and we'll help you find a payment plan for the vehicle. You can also apply for financing online, so it's quick and easy. We'll review your application right away and begin working on putting together some options for you, before we contact you to discuss them. We'll be sure to explain everything thoroughly, so you always feel comfortable and confident with your payments.
Visit Your Volkswagen Dealership near West Valley Today!
If you're ready to find the car of your dreams, contact Volkswagen SouthTowne today to get started. Our dedicated team is here to help you through each step of the process, and we can't wait to get you behind the wheel of a model you'll love.
I was in a position needing a car and needed it pretty urgently. I walked in and was taken care of pretty well. I am now in a position to feel secure and safe while driving around. Thank you to Branden Mascarenas, Daniel and Mike for helping me in a time of need!
Carly hooked us up! She was so down to earth and so understanding of our situation. Buying a car is usually stressful... We bought two and there was no stress whatsoever! They put a plan together that made sense for our budget and we don't have to live on ramen noodles. The whole staff is super friendly. Don't be a fool... Call Carly.
Well in this case the good was far better then the bad. If you want a simple easy short and to the point sells person. Michelle Winberg is the person for you. Also she actually knows the cars. Her boss is a penny pusher and will talk your ear off. So if you can just deal with her do it. I am a very picky person and like things to be to the point, so thank you Michelle for making it that way. Also Axel the finance guy is cool.
We worked with Cody and his bowtie. He was terrific! We didn't end up purchasing a VW from South Town. But he still helped us with the car we purchased from a private seller. You just don't get that kind of true honesty while shopping for a used car.
Got a coolant warning. Bought the wrong stuff at Autozone and thankfully called Southtowne to make sure. They topped it off in moments for no charge. Thanks Hunter, thanks Bo.
K Carly, can we be best friends??? Such a great experience here. Travis, sales manager, so helpful. Not pushy at all. They are very open and no hidden numbers. Worth the drive for us! Thank you guys for being so helpful!
Jason did an awesome job getting us into a car that we love and really making sure that all of our questions and concerns got answered. I've never felt so comfortable and confident in my decision to buy a car before my experience at Southtown Volkswagen! Thanks Jason! Can't wait for my car to get here next week!!
Leave Us A Review