Volkswagen Orem UT

If you're looking for a Volkswagen dealership in the Orem area, your search is over. You're about a half an hour away from Volkswagen SouthTowne, where you'll find a generous selection of both new and used cars that are sure to fit the bill.
Continue reading to find out a little bit more about the surrounding area and check out what our Volkswagen Orem, UT dealership has to offer as well.
All About Orem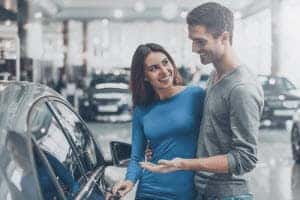 Tucked into the Northern portion of Utah, Orem is host to scenic landscapes while still having all of the amenities of suburban area. Home to just under a hundred thousand people, Orem was recently voted one of the best places to raise a family by Forbes Magazine. The city itself was named after the President of the Salt Lake and Utah Railroad, Walter Orem.
The city has become a popular spot for summer tourism due to their Summerfest Celebration and Parade as well as their Labor Day weekend Timpanogos Storytelling Festival. The storytelling festival has been known to attract close to 30,000 people each year as they gather to enjoy food, music, fun, and you guessed it-storytelling! If you're in the market for a reliable and stylish need car to experience everything in Orem, our nearby dealership can help!
New Volkswagens Orem, UT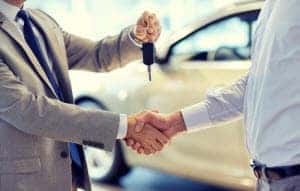 We have plenty of brand new Jetta sedans and Golf hatchbacks on our new inventory lot, but sometimes you need something a bit bigger. If you want a larger sedan for your new vehicle, then feast your eyes on one of the 100 Passats we have waiting for you to take a test drive!
If you've got your heart set on a crossover, check out the Tiguan, which has been rated as one of the top small SUVs on the market by U.S. News and World Report. Smaller than our Touareg, but just as stylish, this little powerhouse of a crossover has dozens of different offerings in our inventory ready for you to drive one home.
Auto Repair near Orem, Utah
Everyone knows that the biggest perk in the car buying business is driving off the lot in your brand new or new to you car. However, we want to ensure that your car is as happy as you are, so we offer several free additional services to assist you in maintaining your Volkswagen vehicle.
With the purchase of new car from us, you can count on free tire rotation, free inspection for the life of the car, and free loaner service if your car requires repairs. We're in the business of keeping your car healthy.
From a tiny pinprick in your windshield to full body repair following a collision, our service center is equipped to help. With years of experience and extensive training, our service experts are prepared to have your car in perfect working order in no time!
Come See Us!
If you've got your eye on a Volkswagen, then you want to come out to a Volkswagen dealership serving your area. We're conveniently located just a short distance from Orem and we can't wait to meet you here at Volkswagen SouthTowne. Check out our inventory today and be sure to contact us with any additional questions!
Once again I had the most amazing experience with BW South Towne! I worked with Michelle and her service and attentiveness was exceptional. By far the best experience I've had with a salesperson of any kind. She was so knowledgeable and never once made me feel like she was trying to sell me on anything. She was absolutely amazing to work with. I wish I could give a million gold stars instead of 5!
Modern facility, great service department. Sales staff aren't too pushy.
I love this dealership and even more now that I got a 2019 Jetta with the most awesome lady...Carly! Almost as cool as me! You have to go see her and get the best deal with little pain and in less than 2 hours! Tom was also a great help and gave me a great referral to get my windows tinted. Thanks All! Love my Jetta!
We went to Southtowne VW and received so much more than we were looking for. From the lady who greeted us at the desk all the way to the finance office.Our salesmen were Dillon and Branden. Both were very nice and knowledgable, and you could tell that they genuinely wanted the best for their customers. They helped us get out of the horrible shady car deals that we were in before and got us into a 2019 Jetta and a 2019 Tiguan. Both cars are beautiful and have everything we could ask for.With service that we received from Dillon, Branden, Daniel, and Brandon, it is safe to say that we will definitely be back. Thank you, Southtowne VW, yall saved Amelia and I.
We had an amazing experience at VW Southtowne from beginning to end. They did everything in their power to get us the best deal and the most pleasant experience. Our sales team was Dillon and Branden. They were very patient answering all our questions , they both are very knowledgeable and experienced. Everyone in this location is also very helpful and friendly. They got us out of a very shady previous contracts and we couldn't be any happier. We both love our beautiful cars, the design and features are impeccable. Highly recommend VW Southtowne! Thank you guys!!!
Braxton Winterton was amazing and took care of our needs in a good amount of time.
I had the best experience with Michelle she was absolutely amazing. Not only did she do her job extremely well she was funny laid back and super positive. She went above and beyond for me to get the car that was perfect for my situation in other words she worked a miracle for me. Thanks Michelle I will make sure I never use anyone else!!!
We had a great experience with Koda at Southtowne VW! He got us into the exact new Jetta that we wanted, in no time at all. Thanks Koda for such an easy & no stress experience. This is the guy to come to for a new VW Jetta.
Leave Us A Review