Volkswagen Dealer near Draper UT
Just a short drive south of Salt Lake City, you'll find the city of Draper, UT. There's lots for families to see and do in the area, and no matter where you're headed to explore, you'll need a great car to get you there. You can find a car to love at the Volkswagen dealer near Draper, UT, Volkswagen SouthTowne.
Explore Draper, Utah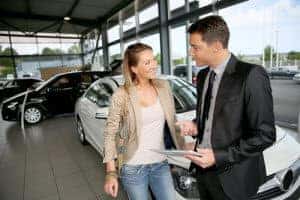 Draper's Point of the Mountain offers some of the most favorable wind patterns for hang gliding, making it one of the best gliding locations in the world. Tourists and locals have been coming to this spot since the 1920s to take to the winds and fly. You'll find plenty of spots in the area to go for hang gliding and paragliding lessons, as well as tandem flights for a thrilling adventure.
At the nearby Loveland Living Planet Aquarium, you'll find a huge variety of sea creatures to see. Tons of educational information is available, and it's a fun and exciting destination for the entire family. You'll meet penguins, seahorses, stingrays, and more, some of whom you can even get up close and personal with.
Find Your Volkswagen near Draper UT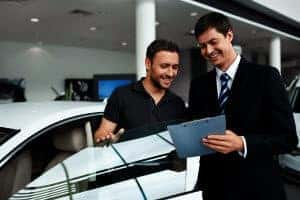 Whether you're on the hunt for a classic little sedan like the Volkswagen Jetta, or a capable SUV like the Volkswagen Tiguan, there's options for just about every lifestyle in the offerings at our dealership near Draper. You can see them all when you come and visit us, or head to our website to see our new Volkswagen and used car inventory list. There, you can use our helpful filtering tools to narrow in on the models that are best suited to your unique lifestyle needs, as you browse by price, fuel efficiency, feature availability, and more.
Once you discover a few models that seem like it could be a good fit for your needs, let our team know, and we'll get you scheduled to take a test drive. You'll be able to get into the driver's seat for yourself and see how the vehicle performs on the streets. Pay attention to the comfort of the seats, and ease of use of all the tech features in the car, and the ride quality and maneuverability of the vehicle. If you love everything about the car, you're ready to take the next step!
Our finance center is here to help you secure the payment plan that you need for your purchase. They work with an extensive network of lenders to find the best rates on your loan or lease, and they can work with just about any budget. They'll make sure that you feel completely comfortable with your plan before you sign.
Visit the Volkswagen Dealer near Draper UT
Ready to find the perfect Volkswagen for you and bring it home today? Get started by browsing through the inventory at Volkswagen SouthTowne, either online or in person. Contact us when you're ready to schedule a test drive, and we'll get you behind the wheel right away! We can't wait to meet you.
I had a great experience, Michelle did an amazing job and was very very helpful !
Fastest closing at a dealership I've had in my life. Michelle my sales rep did a great job finding the car we wanted.
I can only say good things when it comes to my experience with Volkswagen SouthTowne. I went in on a Saturday to make my first car purchase and since this was my first car purchase, I likely took more time than most customers. I was matched with Rex as the salesman and he provided the best service. He was unbelievably knowledgeable on the vehicle I was interested in and was extremely patient with all the questions I had. At one point, the specific color car I wanted actually sold when I was there, but Rex and his team took all ...
Amazing customer service. Figured out what would be the vehicle for me and my situation. Extremely fun and funny. Felt right at home from the moment I stepped into the showroom. Would most definitely recommend Mike Stidom and Southtown VW to anyone looking for a vehicle.Huge thank you to Mike Stidom and Tom Maxwell. You guys totally made my year!
My wife and i went in not expecting to get a car due to our credit being horrible. Not only was EB Rivas able to get us into two newer cars but he was able to get our payments lower than expected. We will definetly be going back to Volkswagen SouthTowne for future purchases and we will also be recommending EB Rivas to our family and friends.
Thanks Braxton for an awsome buying experience, taking your time and getting me the vehicle I really wanted
Great saleswomen see happy to get new atlas
Koda was such an amazing sells man he helped me get out a vehicle I thought I be stuck in forever I am so grateful the team and effort they did to help me get out a vehicle I hated to a car I'm so in love with this place is amazing and they do everything they can to help you!!!!!!
I was initially hesitant towards the whole process of car buying, and assumed the newest car I could get in my price range would be several years old, and not my perfect car. After hearing the name Mike Stidom through a mutual friend, his location at Southe Towne was my first stop. Within a handful of minutes, Mike found me exactly what I was looking for, and I was able to walk away with a brand new car, with low mileage, in the same price range as I was expecting for an older vehicle with more wear and tear! I ...
Leave Us A Review