Used Car Dealer West Jordan, UT
Just south of Salt Lake City, you'll find the city of West Jordan, UT, an area with plenty to do and gorgeous scenery. Whether you're exploring the mountains or heading into the city, you'll need a reliable car to get you there. You can find one that you love at the used car dealer near West Jordan, UT, Volkswagen SouthTowne.
Explore West Jordan
Archibald's Restaurant is your go-to place for a delicious dinner in West Jordan. The restaurant is housed in a historic flour mill built in 1877, and much of the original equipment remains today. The building is listed on the National Register of Historic Places and provides a wonderful atmosphere to enjoy a gourmet meal.
You'll discover several gorgeous mountains and hiking trails in the surrounding areas, which make excellent spots to explore and get some fresh air. Bring the whole family along for a hike and a picnic near West Jordan.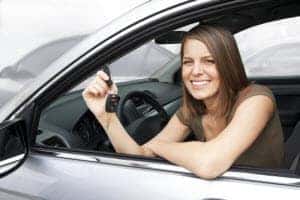 Discover Your Used Car near West Jordan
At our dealership, you'll find a large selection of used cars to browse, with options for every lifestyle. You'll find everything from the Volkswagen Jetta sedan to the large Volkswagen Touareg SUV in our inventory, and you can see each of our models when you check out our inventory online. You can browse through our offerings using the filtering tools on our site, which can help you to find the models that best meet your criteria for your used car.
Take a Test Drive
Once you've narrowed in on a model or two that you'd like to learn more about,
give us a call
. Our sales team is happy to answer any questions that you may have and then can help you to schedule a test drive. You'll be able to come see us and slide into the driver's seat of your car of choice for yourself. Take it for a spin to check out how it performs with you in control.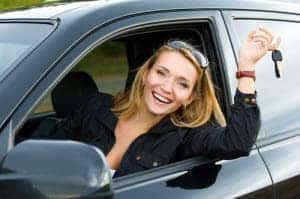 VW Financing
Head to our Finance Center to get help finding a payment plan for your vehicle. We'll help you find the loan or lease plan that's best for you, so you can focus on what's most important: the joy of driving your car! You can even apply for financing online at our website, and once you click submit, we'll get immediate access to begin reviewing your application and working on your plan. We'll contact you to discuss your options, and we'll make sure to explain everything thoroughly, so you feel completely comfortable before you sign.
Visit the Used Car Dealer near West Jordan, UT
If you're ready to begin searching for your next used car, contact Volkswagen SouthTowne. Check our inventory to see all the models we have in stock and let us know if you have any questions along the way. When you're ready, we'll help you to take a test drive, and soon, you'll be ready to drive your car home.
A PHENOMENAL car buying experience PLEASE READ. The entire team at Volkswagen South Towne, of, Troy Bennett (General Sales Manager), Mujo Kuburic (Team Manager), Cody Saunders (Sales), and Axel Frohwein (Finance Manager) created a car buying experience we will never forget. A later night purchase coupled with some miscommunication, lead us to buy a vehicle we thought had AWD, needless to say, it did not. Returning, we openly vocalized our displeasure and angry with the missing AWD option. Instead of becoming combative or defensive, everyone there took the time to listen and understand our frustration. Ultimately, the team took on ...
Stan S. Is the best! Definitely would work with him again! He found me a VW Passat TDI at a killer deal. He made it possible and I can't thank him enough!
I had a great experience, Michelle did an amazing job and was very very helpful !
Fastest closing at a dealership I've had in my life. Michelle my sales rep did a great job finding the car we wanted.
I can only say good things when it comes to my experience with Volkswagen SouthTowne. I went in on a Saturday to make my first car purchase and since this was my first car purchase, I likely took more time than most customers. I was matched with Rex as the salesman and he provided the best service. He was unbelievably knowledgeable on the vehicle I was interested in and was extremely patient with all the questions I had. At one point, the specific color car I wanted actually sold when I was there, but Rex and his team took all ...
Amazing customer service. Figured out what would be the vehicle for me and my situation. Extremely fun and funny. Felt right at home from the moment I stepped into the showroom. Would most definitely recommend Mike Stidom and Southtown VW to anyone looking for a vehicle.Huge thank you to Mike Stidom and Tom Maxwell. You guys totally made my year!
My wife and i went in not expecting to get a car due to our credit being horrible. Not only was EB Rivas able to get us into two newer cars but he was able to get our payments lower than expected. We will definetly be going back to Volkswagen SouthTowne for future purchases and we will also be recommending EB Rivas to our family and friends.
Thanks Braxton for an awsome buying experience, taking your time and getting me the vehicle I really wanted
Leave Us A Review