Used Car Dealer West Jordan, UT
Just south of Salt Lake City, you'll find the city of West Jordan, UT, an area with plenty to do and gorgeous scenery. Whether you're exploring the mountains or heading into the city, you'll need a reliable car to get you there. You can find one that you love at the used car dealer near West Jordan, UT, Volkswagen SouthTowne.
Explore West Jordan
Archibald's Restaurant is your go-to place for a delicious dinner in West Jordan. The restaurant is housed in a historic flour mill built in 1877, and much of the original equipment remains today. The building is listed on the National Register of Historic Places and provides a wonderful atmosphere to enjoy a gourmet meal.
You'll discover several gorgeous mountains and hiking trails in the surrounding areas, which make excellent spots to explore and get some fresh air. Bring the whole family along for a hike and a picnic near West Jordan.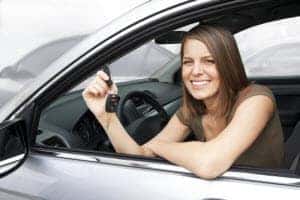 Discover Your Used Car near West Jordan
At our dealership, you'll find a large selection of used cars to browse, with options for every lifestyle. You'll find everything from the Volkswagen Jetta sedan to the large Volkswagen Touareg SUV in our inventory, and you can see each of our models when you check out our inventory online. You can browse through our offerings using the filtering tools on our site, which can help you to find the models that best meet your criteria for your used car.
Take a Test Drive
Once you've narrowed in on a model or two that you'd like to learn more about,
give us a call
. Our sales team is happy to answer any questions that you may have and then can help you to schedule a test drive. You'll be able to come see us and slide into the driver's seat of your car of choice for yourself. Take it for a spin to check out how it performs with you in control.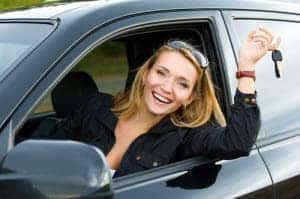 VW Financing
Head to our Finance Center to get help finding a payment plan for your vehicle. We'll help you find the loan or lease plan that's best for you, so you can focus on what's most important: the joy of driving your car! You can even apply for financing online at our website, and once you click submit, we'll get immediate access to begin reviewing your application and working on your plan. We'll contact you to discuss your options, and we'll make sure to explain everything thoroughly, so you feel completely comfortable before you sign.
Visit the Used Car Dealer near West Jordan, UT
If you're ready to begin searching for your next used car, contact Volkswagen SouthTowne. Check our inventory to see all the models we have in stock and let us know if you have any questions along the way. When you're ready, we'll help you to take a test drive, and soon, you'll be ready to drive your car home.
We had a great experience. It was the best car buying experience I have ever had. Zack and Cody were so amazing to work with.
All I can say is these guys ROCK! They are upfront and honest. Their service department is also top notch. I highly recommend these guys!
Hands down the best car buying experience I've ever had. We came from strongvw downtown and it was horrible, the worst customer service I have ever experienced (and that's putting it mildly). We walked into our appt with Branden Mascerenas and walked out with our brand new car and a way better experience! He was outgoing and positive. He helped us find the exact car we were looking for. The entire experience from when we walked in the doors throughout financing was a breeze. He called a few days later to see if we needed anything. I can'...
Great experience as always, Bow tie made the initial process very smooth and stress-free. The communication before during and after was excellent. Not to mention I forgot my sunglasses in my old vehicle I was trading in, Bow tie was able to retrieve and hang onto them for me. Overall great experience. Thanks guys!
I had a great experience buying my new Jetta! Cody was a rockstar and lived up to all of my expectations that I had. I left feeling like I really accomplished my goal and with a huge sense of security knowing that they are going to take care of me and my car for a long time!
My daughter totaled her car and was in a panic as too what she would do for a car with less than stellar credit. Mike Stidom and Tom Maxwell where patient and amazing, helping my daughter get into a good safe reliable car in a price range that worked for her getting a little creative with me as a co-signer. Scott Maxwell in financing was quick and helpful with a few small recommendations like gap insurance. Thank you gentlemen for your time and diligence.Well, the crew did it again. Less then a month after we got my daughter's Jetta (...
This was the easiest experience I have ever had in purchasing a car. Eric picked me up at my house and brought me to the dealership, showed me the options, I said I was interested in and he delivered. Eric takes pride in his job, reputation and the vehicles he sells. Observing the dealership and others buying and negotiating cars this place is not full of your stereotypical car dealers. Everyone is very nice and very helpful and works with everyone to get you in a car.Would recommend this dealership to anyone and will definitely buy another car here ...
Great customer service i left happy
Chaly and Dillon where fantastic and made the whole experience great I will be returning with my next vehicle need. Thanks guys for the time.
Leave Us A Review