Used Car Dealer South Jordan, UT

There's so much to consider when you're shopping for a used car. You want a dependable vehicle that's built to last, but you also want to find the option that offers the performance, comfort, space, or features that are most important to you. Fortunately, when you choose Volkswagen SouthTowne as your used car dealer near South Jordan, UT, you'll not only have a wide selection of used vehicles, but you'll also have the support of an experienced sales team that's dedicated to your satisfaction.
That's not all though. At our dealership, our service doesn't stop once we get you in your dream car; we also have an expert finance team to help you save money on your used car purchase, as well as a highly-skilled team of
service technicians
to handle all your service and maintenance needs. Many local drivers count on us for all their automotive needs, so find out more about why we're the top choice for a used car dealer near South Jordan, UT.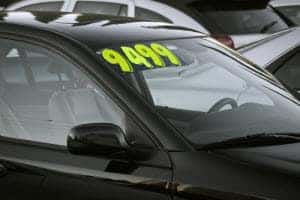 Why Choose Volkswagen SouthTowne?
You need more than options when you embark on your car-buying journey. You also need a team who understands the commitment of buying a car, and takes the time to learn more about your needs. We believe in excellent service, which is why we work hard to find out what you need from your used car and help you explore the many options at our dealership.
The last thing we want is for you to leave with a car and not be completely satisfied. Whether you need a large, three-row SUV for all the kids, or you just want a daily commuter with the best entertainment technology, there's an option for you on our used car lot.
Used Car Financing
Once you find your perfect used car, it's time to go to
our finance department
to learn more about what financing options are available to you. Our team of finance specialists are here to discuss your budget and needs, so we can help you find a great rate that you can feel confident about.
Regardless of your credit situation, we're sure we can save you money on your used car purchase. We not only have a strong network of local banks and lenders, but we also have a variety of used cars, trucks, and SUVs at competitive prices, so we can get you a great deal on the one you want.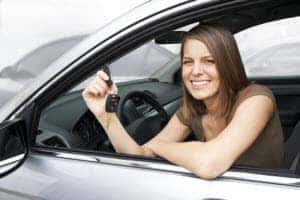 Visit Volkswagen SouthTowne
If you're looking for a used car dealer near South Jordan, UT, with a wide selection of used cars, trucks, and SUVs, a friendly team of representatives, and professional, knowledgeable service, look no further than Volkswagen SouthTowne. We've been helping local drivers with all their automotive needs for many years, and we'd love to add you to our long list of happy customers.
Contact us online or stop by our dealership to browse our used car inventory and learn more about what we can do for you!
We had a great experience. It was the best car buying experience I have ever had. Zack and Cody were so amazing to work with.
All I can say is these guys ROCK! They are upfront and honest. Their service department is also top notch. I highly recommend these guys!
Hands down the best car buying experience I've ever had. We came from strongvw downtown and it was horrible, the worst customer service I have ever experienced (and that's putting it mildly). We walked into our appt with Branden Mascerenas and walked out with our brand new car and a way better experience! He was outgoing and positive. He helped us find the exact car we were looking for. The entire experience from when we walked in the doors throughout financing was a breeze. He called a few days later to see if we needed anything. I can'...
Great experience as always, Bow tie made the initial process very smooth and stress-free. The communication before during and after was excellent. Not to mention I forgot my sunglasses in my old vehicle I was trading in, Bow tie was able to retrieve and hang onto them for me. Overall great experience. Thanks guys!
I had a great experience buying my new Jetta! Cody was a rockstar and lived up to all of my expectations that I had. I left feeling like I really accomplished my goal and with a huge sense of security knowing that they are going to take care of me and my car for a long time!
My daughter totaled her car and was in a panic as too what she would do for a car with less than stellar credit. Mike Stidom and Tom Maxwell where patient and amazing, helping my daughter get into a good safe reliable car in a price range that worked for her getting a little creative with me as a co-signer. Scott Maxwell in financing was quick and helpful with a few small recommendations like gap insurance. Thank you gentlemen for your time and diligence.Well, the crew did it again. Less then a month after we got my daughter's Jetta (...
This was the easiest experience I have ever had in purchasing a car. Eric picked me up at my house and brought me to the dealership, showed me the options, I said I was interested in and he delivered. Eric takes pride in his job, reputation and the vehicles he sells. Observing the dealership and others buying and negotiating cars this place is not full of your stereotypical car dealers. Everyone is very nice and very helpful and works with everyone to get you in a car.Would recommend this dealership to anyone and will definitely buy another car here ...
Great customer service i left happy
Chaly and Dillon where fantastic and made the whole experience great I will be returning with my next vehicle need. Thanks guys for the time.
Leave Us A Review