Volkswagen Golf SportWagen Dashboard Symbols
Making smart choices when you drive is important to keep you and everyone else on the road safe. You already made a great decision when you purchased your VW Golf SportWagen, but now to keep it in the best condition possible, a good place to start is learning what your dashboard lights mean.
At Volkswagen SouthTowne, we want to help drivers in the West Valley, Murray City, and Orem areas with this. Below, you will find our guide on Volkswagen Golf SportWagen dashboard symbols, making it simple to know what each one means and what to do if you see it on your dashboard.
Warning & Indicator Lights
Anti-Lock Braking Symbol Malfunction – If there is something wrong with your ABS system, this light will illuminate in combination with your brake warning light. Though you will still be able to use your traditional brakes, it is best to schedule a service appointment at your authorized dealer to resolve the issue, so you can have the ability to brake abruptly if needed.
AdBlue® Level Warning – When this light appears, you need to refill your AdBlue® exhaust fluid to keep your engine running smoothly. If it still appears after re-filling, there could be something wrong with the system entirely. When you see this light along with a symbol that looks like a wrench, you could be using the wrong fluid or there is a malfunction. Schedule service with an authorized dealer as soon as possible.
Airbag Problem – This light will shine when there is an issue with your airbags or your passenger airbags are not activated. To ensure optimal safety in case of a collision, have your authorized VW dealer take a look at your vehicle to find out what is wrong.
Battery Error: Alternator Low Voltage Output – When this light shows up on your dashboard, there is a possibility that something is wrong with your battery charging system. If you see this light, safely pull over to the side of the road, turn off any unnecessary electrical devices, and call your authorized dealer right away.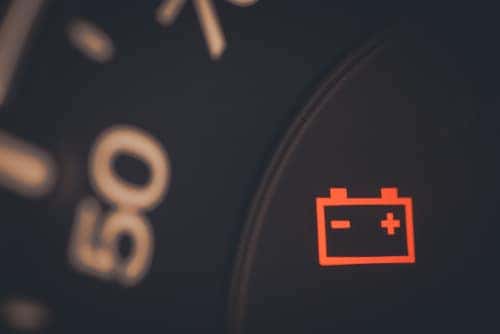 Automatic Transmission Malfunction – This symbol will glow yellow when there is something not right with your transmission. Because this is a very serious issues, it is important to stop the car whenever it is safe to do so and have your vehicle's system checked by an authorized dealer immediately.
Brake Light Bulb Failure – This yellow icon will appear when one or multiple brake lights are burned out. To clear this light, add a new bulb where it is needed.
Brake Pad Wear – When it is time to change your brake pads, this light will illuminate on your dashboard. Schedule a service appointment with your authorized dealer to check the state of your brake pads and install new ones if they are too worn out.
Oil Level Low – This light means either your car is in need of some more oil or it is time to bring your car in for an oil change. Call your authorized service center for an appointment soon, as oil is a very important aspect of keeping your car cool and lubricated.
Clear Your Dashboard at Our Authorized Service Center
After reading our guide on Volkswagen Golf SportWagen dashboard symbols, you now know when you need to schedule an appointment in the West Valley, Murray City, and Orem areas. Simply call Volkswagen SouthTowne to do so, and our team will be happy to help service your VW.