2018 Volkswagen Beetle vs 2018 Mini Cooper
We'd like to let you in on a little secret about the 2018 Volkswagen Beetle and the 2018 Mini Cooper.
Here it is: these are both great cars. They're both stylish, sporty, and generally fun to drive. In fact, they're both such great cars that it can be difficult to make a decision between the two.
So, that's why our team here at Volkswagen SouthTowne wrote this 2018 Volkswagen Beetle versus 2018 Mini Cooper comparison. Please keep reading if you'd like to make a more informed decision.
And, if you live in West Valley, Murray City, Orem, or any of the surrounding Utah communities, please don't hesitate to contact us today if you'd like to test drive a Volkswagen Beetle for yourself.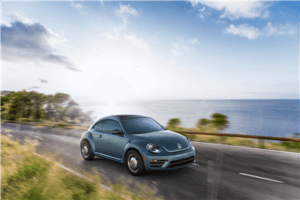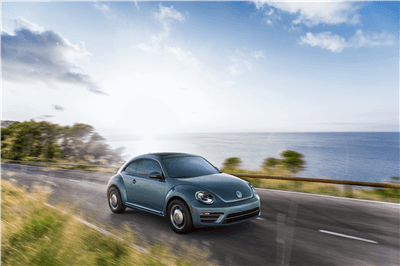 Stylish: Volkswagen Beetle versus Mini Cooper
If you want to learn more about a car's style, the best place to look is on the outside. After all, this is the image that it presents to the rest of the world. Luckily, the 2018 VW Beetle presents a wonderful image.
Check out some of these available exterior colors. And, remember… These are just the beginning.
Exterior Coats—2018 Volkswagen Beetle
Habanero Orange Metallic
Tornado Red
Pure White
Platinum Gray Metallic
Silk Blue Metallic
Bottle Green Metallic
Deep Sea Teal Metallic
Unfortunately, the 2018 Mini Cooper's different optional paintjobs just don't pop nearly as much.
And, when you're dealing with style, the next place to look is on the interior. After all, this is where you plan to spend most of your time as the driver, isn't it? Luckily, the 2018 VW Beetle has a sweet cabin.
From its optional Titan Black V-Tex Leatherette trimming and its Multi-Function Trip Computer to its available Käferfach Heritage-Inspired Glovebox and its Customizable Interior Ambient Lighting, you're good to go for a good time. Unfortunately, the 2018 Mini Cooper doesn't offer the same interior plan.
Sporty: VW Beetle and Mini Cooper
In addition to its stylish exterior and interior, the 2018 Volkswagen Beetle gives you everything that you need for a sporty ride, and its 6-Speed Automatic Transmission with Tiptronic® and Sport Mode is a great place to start. This will help to ensure that you make the smoothest and most efficient shifts possible.
Yet Mini Cooper's idea of a transmission is its mere 6-Speed Automatic Transmission. There's no Sport Mode. There's no Tiptronic®. In other words, there's practically nothing sporty about it.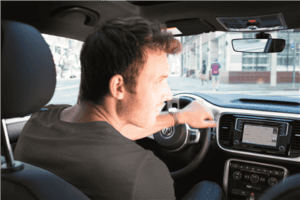 …and generally fun to drive!
There's nothing quite like driving around Orem, Murray City, West Valley, and the rest of those beautiful Utah towns and cities, especially when you're pumping out 174 horsepower and 184 lb-ft of torque via the turbocharged 2.0L TSI engine of the 2018 Volkswagen Beetle. What more could you possibly want?
On the other hand, the 134 horsepower and the 162 lb-ft of torque that you'll find in the Mini Cooper's turbocharged 1.5L 3-Cylinder just isn't cutting it. We demand more. We demand Volkswagen.
Contact us today at Volkswagen SouthTowne to try it out for yourself!
We encourage you to come on down to Volkswagen SouthTowne to experience the 2018 VW Beetle for yourself. Don't take our word for it; trust yourself. Get in touch with us today to schedule a test drive!