Used Cars vs Certified Pre-Owned

What's the secret to finding the perfect car that matches your lifestyle? Well, learning more about your options is one of the surefire ways to snag a vehicle that's suited to your needs for the roads of West Valley, Murray City, and Orem.
To help you get a jump-start on your car-buying journey, the team of automotive experts at Volkswagen SouthTowne is here with some insights on the differences between used cars vs. certified pre-owned.
Thanks to these tips, you'll have all the information you need to enjoy each moment of your search for the right automobile.
Understanding Certified Pre-Owned Vehicles
Before an automobile receives a certified pre-owned (CPO) seal, it must undergo a series of tests to assure that it meets the manufacturer's requirements.
Once a vehicle has surpassed those requirements, it'll be given a CPO approval. With the added peace-of-mind provided by certified pre-owned cars, you'll drive knowing that your ride has been carefully inspected by an experienced professional.
During this thorough exam, known as a multi-point inspection, a certified service professional will analyze virtually every part of the vehicle in question. By taking these extra steps, your dealership ensures that you'll be equipped with a car that looks and performs just like new.
On top of the confidence-boosting service checkup included with every certified pre-owned automobile, most CPO cars come with Limited Warranties that cover you for certain malfunctions for a number of years and miles. That way, you'll know that you'll be covered if something unexpected happens on the road.
Finally, certified pre-owned vehicles differ from their used counterparts in that they must be under a particular age and mileage amount. As a result, your CPO automobile will still have plenty of pep in its step, so that you can take on any challenge you encounter during your commutes.
Benefits of Used Cars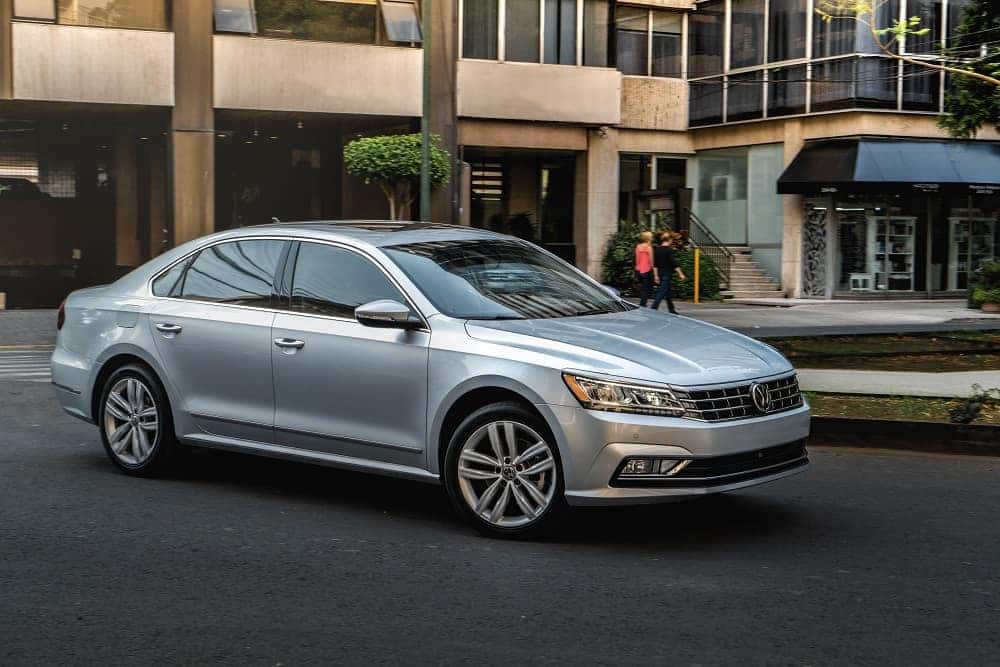 Of course, it's important to recognize that used cars come with just as many perks as certified pre-owned automobiles. For example, because used vehicles can be of any age, make, or model, they're an ideal option for anyone in search of a particular automobile that's been discontinued.
So, if you've always dreamt of owning a stylish, retro ride, the used car inventory at your local dealership is a great place to start looking.
Plus, a vehicle's mileage indicates just how reliable it is, which typically means that it'll be by your side for years to come. And, with so many recent models on the market, most used vehicles offer up advanced technologies that are similar to the ones you'd find in CPO and even new automobiles.
That means that, no matter which type of car you choose, you'll still be surrounding by a high-tech cabin that's equipped with everything you need to enjoy the road.
Looking for more information about your ride's past? Well, all you have to do is ask the professionals at your dealership to provide you with a vehicle history report.
For the most part, they'll be able to give you those records, so that you can review any previous accidents the car was involved in and how many owners it's had. From there, you'll have an idea of what to expect from each automobile.
Related Post: Used Car Buying Checklist
Used Cars vs Certified Pre-Owned: Find Yours Today!
Congrats! You're now ready to get started on your hunt for the certified pre-owned or used vehicle that's best for your commutes and adventures near West Valley, Murray City, and Orem.
All you have to do is head to Volkswagen SouthTowne and check out our vast selection of used and certified pre-owned automobiles.
And, if you need a quick refresher on used cars vs. certified pre-owned, feel free to read through this handy guide before your visit. Stop by our showroom or schedule your test drive today!