Tire Service near Me
If you regularly traverse the roads of West Valley, Murray City, and Orem, you've likely thought about the effect all that driving has on your tires. Whether you're winding along back roads or cruising down the highway, the miles you drive eventually wear on your tires.Luckily, keeping your tires in sturdy shape couldn't be easier. With a few simple tips and regular visits to your service center, you'll be soaring down the road with a set of healthy tires.
To help you find tire service near me, we're here with this library of resources created by Volkswagen SouthTowne. With these informative pages, you'll easily locate the necessary services to keep your tires in great condition.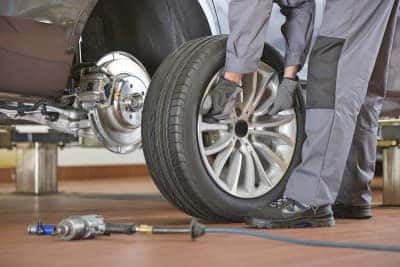 Winter Tires vs All Season Tires
Your Tire Service Specialists
Want to ensure that your car is in good hands during its next tire service? Well, look no further than our team of professionals. By handling every vehicle with the utmost care, you can feel confident that your automobile will be returned to you ready to perform like a champion.
So, regardless of what maintenance or repair service you need, our skilled mechanics will go above and beyond to get every job done right. If you're still unsure whether your vehicle could use a tire service, let's review some of the major warning signs…
Determining If You Need Tire Service
If you've ever noticed a little light on your dashboard that's adorned with an exclamation point, you're already well on your way to deciding if you should
schedule tire maintenance
for your automobile.When you see this indicator, it's likely that your tires are low on air. By continuing to drive with low tire pressure, you're putting yourself at risk for experiencing a blowout or flat tire while on the road.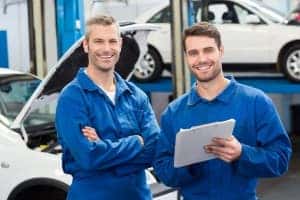 Once you fill your tires with air, the light should switch off. If not, it's time to call a trusted mechanic. With their expertise, you'll be able to figure out why this light continues to illuminate on your dash.
During your next trip down the highway, take a minute to notice any vibrating. When you begin to detect this in your automobile, it's possible that your tire tread has worn down and you're in need of a rotation.
Fortunately, scheduling a tire rotation is as simple as picking up your phone and speaking to a service representative, or scheduling online for Service Xpress! By doing this, you'll avoid further tire repairs and other issues down the line.
Contact Our Service Center Today!
At Volkswagen SouthTowne, we believe that drivers like you in West Valley, Murray City, and Orem should be equipped with all the information needed to properly care for your car. So, if you think it may be time for some tire services, feel free to visit our repair center or give us a call today!
Our trained technicians will get you set up with an appointment so that you'll continue to sail down your route without a hitch.