Best Food Trucks near South Jordan UT
If you're anything like us, it's hard to decide on which restaurant to stop by for dinner. With so many amazing cuisines—from Italian to Asian to French and more—how could you possibly choose just one?
Well, all the indecisive food fanatics out there are in luck because this guide to the Best Food Trucks near South Jordan, UT, will have you eating your way around your city without sitting down at a table for a 4-course meal. That way, you can snack on different dishes that'll tantalize your taste buds, all in one night!
Black's Sliders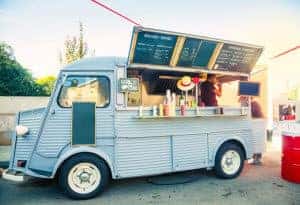 Who doesn't love to chow down on a perfectly-cooked meat patty adorned with your favorite toppings and sandwiched between two, soft buns? Fortunately, your carnivorous cravings will fall head over heels in love with Black's Sliders.
At this heavenly hotspot, burger-lovers line up for mini versions of their favorite sammies. If you're more of a traditionalist, this tempting truck tops the menu with the Black's Classic Beef Slider, which features a freshly-griddled beef patty, cheddar cheese, caramelized onions served on a Tuscan bun.
Don't worry! This meat-celebrating emporium doesn't discriminate against those of us who are more veggie-inclined. The Vegetarian Survivor Slider comes decked out with sautéed vegetables, goat cheese, a balsamic reduction, all delivered on buttery bread.
On top of that, feel free to choose one of their bundles that includes two or three sliders and a savory side, such as their Cajun-style fries or parmesan & herb fries.
Check out photos of their famous Southern Fried Chicken Slider on their Facebook page!
CleanEats Food Truck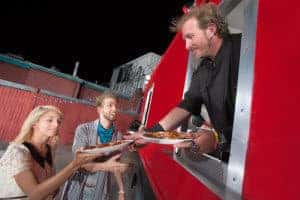 After your indulgent burger fest, it's likely that you want to get something green in your system to relieve a little guilt. Luckily, CleanEats Food Truck offers up all the body-cleansing bites to help you reach your fitness goals.
Of course, even healthy dishes need to be delicious. That's why this delectable destination comes with a long list of filling meals, protein shakes, and build-your-own options.
So, whether you prefer some Omega-3 packed salmon over brown rice with seasoned veggies or some succulent steak, or anything else, you'll craft an entrée that'll satisfy your palette and nutritional needs.
In addition, this health haven provides you with the choice to have your favorite dish delivered to your front door. Thanks to this convenient perk, you can fill your fridge with wholesome meals even if you can't make it to this truck's ever-changing location.
Visit their Facebook profile to see what customers have to say!
Mama Lau
While you're attempting to make it back to work on time after your lunch break, make sure the food truck you pick has portable, snackable delicacies. At Mama Lau, you can eat on the run with their menu that's overflowing with Empanada options.
From sweet beef to pulled pork to caprese and anything else your little heart desires, this Argentinian joint helps you get your hands on these flaky, mouthwatering pies.
Looking for something to placate your demanding sweet tooth? Take a gander at their sweet Empanadas, such as banana & Nutella, apple strudel, and more. Don't forget to scan their selection of authentic Latin pastries like flan, alfajores, and so much more.
Hop on over to their Facebook for photos of their scrumptious foods.