Best Sandwich Shops near South Jordan UT

Are you hungry? No problem! Head on over to one of these three local sandwich shops near South Jordan, UT, and try one of their delectable sandwiches!
Bread, cheese, meat, and other toppings… What could be better?
Cubby's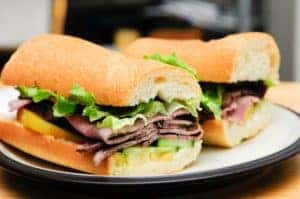 "When opposites attract, beautiful things can happen," and that's how Cubby's was created! Two people, Cubby and Amanda, had an idea of what the perfect dining experience should look like: a mix of big and hearty, but fresh and organic, and also affordable and exciting.
Cubby's menu consists of everything from breakfast and lunch, to dinner and brunch. Choose from a variety of yummy sandwiches, burgers, salads, and sides!
Because Cubby's was inspired by the Chicago Italian Beef sandwich, their menu features a handful of Chicago-style sandwiches. One of the sandwiches at the top of their menu is Mr. Beef, made with thin slices of seasoned roast beef, topped with homemade Giardiniera on a French style roll, dipped into Cubby's famous secret sauce!
Visit the Cubby's Facebook page to read reviews and stay up-to-date with all things Cubby's!
Even Stevens Sandwiches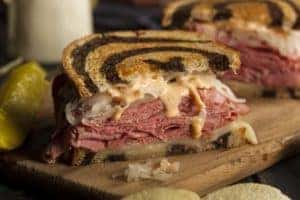 Serving breakfast, lunch, dinner, and even brunch, Even Stevens Sandwiches has a meal for everyone! They even donate a sandwich to a local non-profit for each and every sandwich sold, helping to end hunger in their community.
Choose from a selection of freshly made sandwiches, salads, and sides. There is something for every meal of the day! Try the Jackfruit Torta sandwich, which is one of the more eclectic choices. It contains jackfruit carnitas, pepitas, avocado, salsa morita, radish, lettuce, pickled onions, and house vinegar all on a sweet bun! Each sandwich is served on a crispy roll or on slices of toast with a side of chips and a pickle.
Get more information about their "buy a sandwich, give a sandwich" program, or leave a review on the Even Stevens Sandwiches Facebook page!
Kneaders Bakery & Café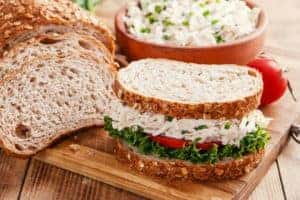 From the classic chicken salad sandwich to the more interesting turkey artichoke sandwich, you will find almost any sandwich you desire at Kneaders Bakery & Café.
Along with enjoyable sandwiches, try some of their bakery items! They offer an array of breads, pastries, and desserts, including the Elephant Sugar Cookie, where the proceeds from each cookie sold goes to fighting childhood cancer. Each September, Kneaders Bakery & Café participates in Childhood Cancer Awareness month, and what better way than with cookies?
Stop by the Kneaders Bakery & Café Facebook page to view their specials and upcoming events!
Visit One of These Local Sandwich Shops near South Jordan UT
Take a break out of your busy day and grab a sandwich from one of these three local sandwich shops near South Jordan, UT!