Top Bed and Breakfasts near South Jordan, UT

No matter if you're looking for a quaint hotel for a family vacation or a secluded inn for a romantic getaway, there's no better option than a Bed and Breakfast. With unique décor and plenty of history, these charming hotels create a home away from home for you and your loved ones.
So, when you want to get all the relaxation of a vacation without travelling far, far away, check out our guide to the Top Bed and Breakfasts near South Jordan, UT. Before long, you'll be enjoying some much-needed R&R inside a whimsical inn.
Castle Creek Inn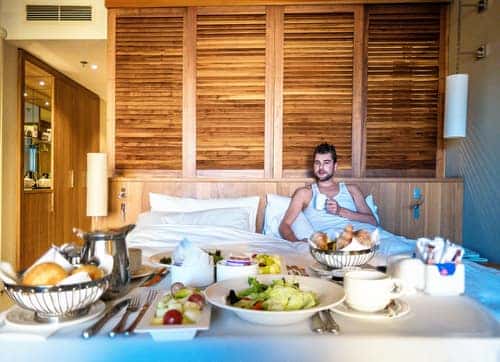 When you're looking for a local escape with your spouse, you still deserve five-star treatment. And at Castle Creek Inn, your room comes with an almost endless list of luxurious accommodations that'll soothe your mind and rejuvenate your body after a long week.
To up the ante on your trip, each stay comes with complementary amenities like a 2-person jetted tub, an All-Night Snack Bar, free Wi-Fi, an online movie and DVD collection, and much more. Plus, you can easily relax by the fireplace and soak up the peaceful atmosphere.
On top of that, breakfast comes complimentary when you stay at this castle-inspired lodge, and includes delights like Glazed Breakfast Bread, a Main Dish, Bacon or Sausage, Fruit, and a variety of beverages.
Take a look at photos of each room by visiting their Facebook!
The Hansen House Bed & Breakfast
Looking to transport yourself back to a simpler time? If so, be sure to stop by The Hansen House Bed & Breakfast. Each room in this gorgeous hotel offers up a unique theme to keep you surrounded by classy touches and stylish accents at all times.
From the Blue Lagoon Room to the English Fox Hunt Cottage, and much more, you'll find the perfect room to suit your personality.
And if you want to feel like a royal, opt for the Wine and Gold Room, which comes furnished with rich hues and an expertly carved canopy bed. In addition, a fireplace keeps you feeling toasty after a day outdoors and a crystal chandelier adds a touch of opulence.
Check out their Facebook profile to read some customer testimonials!
Wildflowers Bed and Breakfast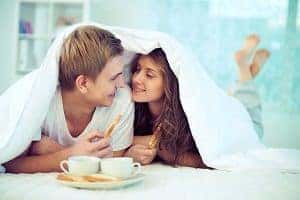 A fairytale oasis awaits you once you've schedule your reservation at Wildflowers Bed and Breakfast. When pulling up to this bed and breakfast, you'll immediately notice the vibrant colors of the exterior and a gorgeous garden welcoming you into the front door.
For an even more remarkable experience, head to the second-floor landing to pick some fresh fruit from their bountiful apricot tree. Or take a stroll through the wildflower garden that features blooms like Wild Geraniums, Cosmos, and so much more.
And, of course, you can't forget about the accommodations. At this inn, you'll be provided with lots of comfy pillows, blankets, and fresh air to ease you into a deep sleep.
Once you wake up in the morning, a gourmet breakfast will be awaiting you with options like Waffles with Fresh Strawberries, Simple Scrambled Eggs, Blueberry-Stuffed French Toast, and just about anything else you can imagine.
Stop by their Facebook page to see some fun photos!